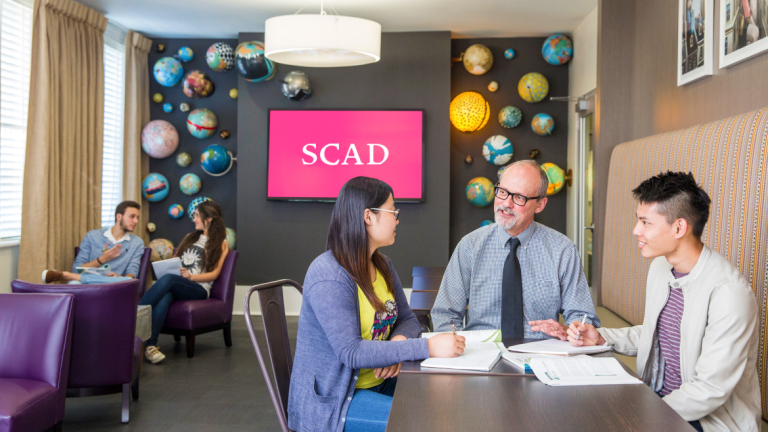 Become fluent through English as a Second Language (ESL)
The SCAD Language Studio offers the English as a Second Language (ESL) program to give you the confidence and skills you need to pursue the academic programs at SCAD. After taking an English proficiency test, you will be placed in one of six ESL levels.
Learn through real-world experiences
By enrolling in ESL classes, you can master the English language through authentic studio experiences and collaborative, engaging fieldwork.
English assessment
All non-native English-speaking students who are not eligible for an ESL waiver are required to take a placement test administered by the SCAD Language Studio.
Classes
The ESL program includes a variety of undergraduate and graduate classes focused on reading, writing and grammar proficiency as well as advanced presentation, pronunciation and research skills necessary for a career in art and design.
SCAD English Language Program
Designed for non-degree seeking students, the SCAD English Language Program is ideal for those interested in developing their English to further professional and personal goals.
"It's great to have a mix of different cultures in one classroom. My friends are from Brazil, Saudi Arabia, China, Korea, India — it engages you in learning because you can practice your English and adapt to American culture together."
Janna Razumna | B.F.A. advertising
Master invaluable skills through SCAD Language Studio
The SCAD Language Studio oversees every language program at SCAD, including free individual tutoring based on assessment results and instructor feedback. The SCAD Language Studio helps students:
Write academic papers
Make formal presentations
Read university-level materials
Comprehend academic lectures
Speak fluently in both formal and informal settings
Understand U.S. culture
Start your creative career early
Get a head start learning about your new SCAD family through two distinct programs offered exclusively for international students. You can participate in one or both.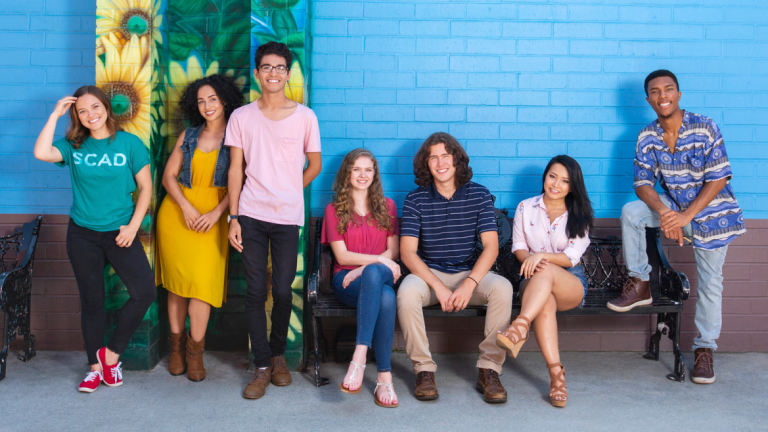 Cultural and Academic Preparation Program (CAPP)
Enroll in this four-week, pre-orientation summer program to prepare for life in the U.S. and the English as a Second Language placement test.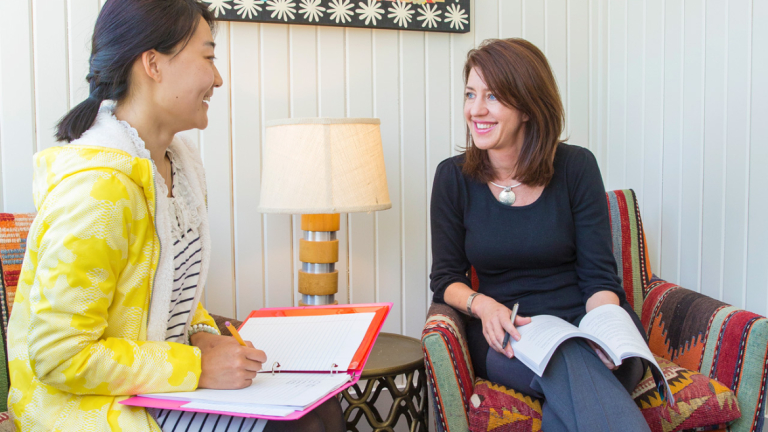 Language Experience and Academic Preparation (LEAP)
If you plan to study at SCAD in the fall, you can study for the English as a Second Language placement test from anywhere in the world through this SCAD eLearning program.
Connect with the International Student Services Office