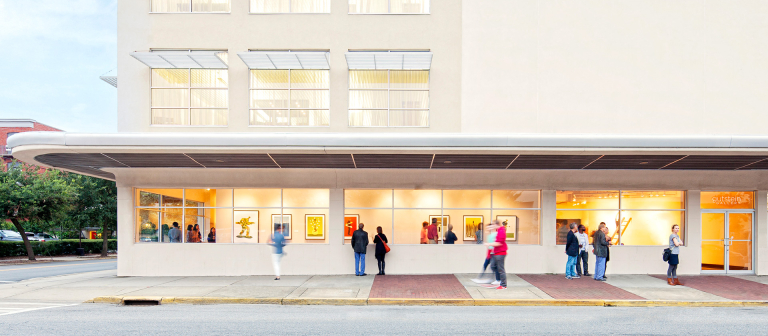 Join us for the SCAD Fashion and Accessory Design Static Show opening reception
Savannah, GA
201 E. Broughton St.
SCAD presents a reception celebrating the opening of the SCAD Fashion and Accessory Design Static Show, on view Friday, May 19, through Sunday, May 21. The exhibition offers an exclusive look at exceptional garments and accessories from the top SCAD School of Fashion senior and graduate student collections.
Collections on view:
Friday, May 19: 10 a.m. to 6 p.m.
Saturday, May 20: 10 a.m. to 5 p.m.
Sunday, May 21: Noon to 5 p.m.
The reception and exhibition are free and open to the public.
This event is presented as part of the inaugural SCAD FASHWKND, the university's most anticipated sartorial event of the year, held in Atlanta and Savannah.