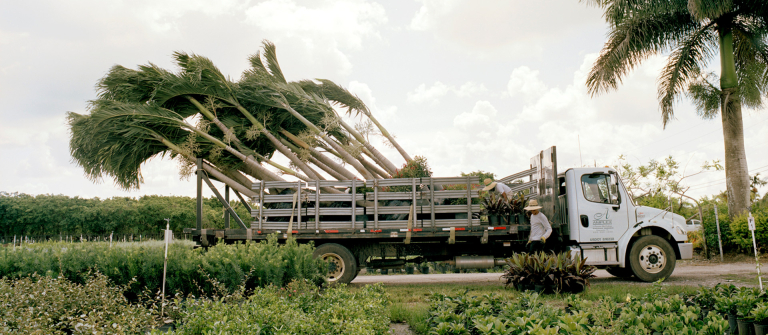 Group exhibition: 'Cross-Pollination'
Savannah, GA
201 E. Broughton St.
SCAD presents "Cross-Pollination," an exhibition of artwork across all media by SCAD faculty and alumni who work to quantify, organize, and understand the natural world, our role within it, and the potential for collaboration—between people, environmental factors and flora and fauna. The artists approach the subject matter in varied ways, and the exhibition includes a wide range of objects and materials, such as fibers, photography, furniture, prints, handmade luxury accessories and household goods, among others.
Photographers Catherine Baggett (M.F.A., photography, 2014), Mark Dorf (B.F.A., photography, 2011) and Marc Newton (M.F.A., photography, 2014) delve into the concept of nature in their images. For her "New Nature" photographic series, Baggett creates armatures for artificial plants, propping them up with the aid of everyday objects such as a jar, hanger and colored tape. Dorf's digital manipulations of photographs taken while working in Colorado at the Rocky Mountain Biological Laboratory explore the concept of sublime landscapes and highlight the ways we measure and categorize our world through scientific means. Newton documents the production of ornamental palm trees destined for sale or display in parking lots, home improvement stores and malls. Aware that palm trees have biblical symbolism as well as contemporary paradisiacal connotations, Newton's prints illuminate the commodification of these immaterial associations.
Other artworks privilege process and collaboration. For his "Sluice" project, Henry Dean, professor of foundation studies, designed shaped canvases which he installed on tripods for two months in the marshes of Port Royal Sound. The resultant compositions formed by tides, sediments and organic matter will be on display in this exhibition. Ricki Dwyer (B.F.A., fibers, 2011) organized the weaving of a large-scale tapestry on an oversized loom at the Spring 2016 reopening of Black Mountain School in North Carolina. The weaving exhibited here is a testament to the many people needed to operate the large loom simultaneously.
"StowAway" is a project spearheaded by Sara Rabinowitz, professor of fibers, with significant contributions by Katie Buchanan, professor of fibers; Sheila Edwards, professor of furniture design; Scot Hinson (B.F.A., painting, 1991); Anna Keck (M.F.A., fibers, 2009, B.F.A., fibers, 1991); Anastasia Macdonald (B.F.A., illustration, 2003); Jean Mason (M.F.A. fibers) and Candance Parton, professor of accessory design. Rabinowitz adopted the conceptual framework of a store to reference practices of commerce, labor and production, and invited her collaborators to form reactions to the invasive redbay ambrosia beetle currently impacting the ecology of the southeastern United States. The beetle, indigenous to Asia, was introduced to the area in 2002 via a shipping pallet, and continues to devastate laurel trees. Participating artists produced objects related to the infestation materially, visually and illustratively.
"Cross-Pollination" is curated by Amanda York, assistant curator of exhibitions, with assistance from Ben Tollefson, assistant curator of SCAD exhibitions. The exhibition coincides with the Textile Society of America symposium, "Land, Labor and the Port" held in Savannah Oct.19–23, 2016.
Reception: Thursday, Oct. 20, 2016, 6–8 p.m.
Gallery hours:
• Monday–Friday, 10 a.m. to 6 p.m.
• Saturday, noon to 5 p.m.
• Closed on Sunday
The exhibition and reception is free and open to the public.