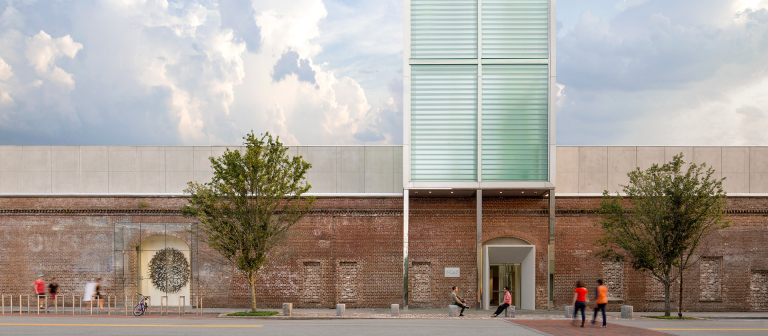 'Intersections: Person and Place' A Conversation with Biggs, Gibson and Rodríguez
Savannah, GA
601 Turner Blvd.
Join visiting artists Janet Biggs, Jeffrey Gibson and Gamaliel Rodríguez in a public conversation about their respective works on view at the SCAD Museum of Art and the influence of travel on their artistic practices. The panel, moderated by Alexandra Sachs, executive director of SCAD FASH Museum of Fashion + Film and Atlanta exhibitions, will explore how these three artists — who work in a range of media and formats from film and video, to painting and sculpture, to site specific wall drawing — utilize their research and experiences of place to inform their personal visual language and creative pursuits.
Reception: Thursday, June 23, 6:30–7:30 p.m.
Museum hours:
Sunday: Noon to 5 p.m.
Monday: Closed
Tuesday: 10 a.m. to 5 p.m.
Wednesday: 10 a.m. to 5 p.m.
Thursday: 10 a.m. to 8 p.m.
Friday: 10 a.m. to 5 p.m.
Saturday: 10 a.m. to 5 p.m.
The panel discussion and reception are free and open to the public.
Daily admission to the museum is free for all museum members, as well as SCAD students, faculty and staff with a SCAD Card. The exhibition is open to the public with the cost of museum admission.