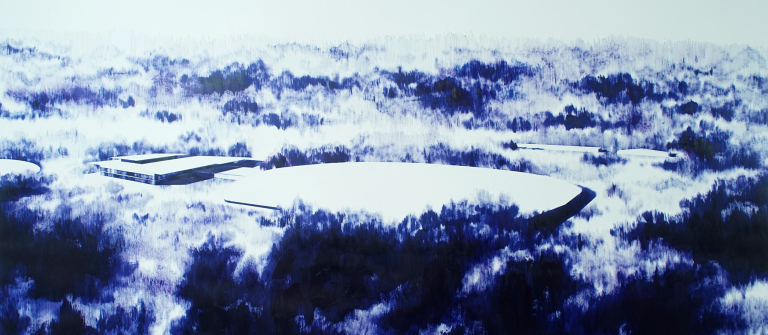 Gamaliel Rodríguez reception: 'Reminiscent of Time Passed'
Savannah, GA
601 Turner Blvd.
Join us for a reception celebrating "Reminiscent of Time Passed," an exhibition by artist and U.S. Army-veteran Gamaliel Rodríguez, on view Thursday, May 12, through Sunday, Aug. 21, 2016. Rodríguez's nondescript industrial landscapes of Puerto Rico and U.S. territories are gleaned from his own personal experiences, travel and imagination. These haunting monochromatic images in ballpoint, acrylic inks and Sharpie markers are at first specific and familiar to visitors, while also unexpected and extraordinary in their scale and design.
The exhibition features recent works on paper, as well as "Figure 1737," a 45-foot ballpoint pen drawing commissioned by the SCAD Museum of Art. "Figure 1737" depicts Fort Benning, Georgia, and its surrounding areas, created from memory.
"Reminiscent of Time Passed" is curated by guest curator Aaron Levi Garvey. 
Panel discussion:
'Intersections: Person and Place'
A Conversation with Janet Biggs, Jeffrey Gibson and Gamaliel Rodríguez
Thursday, June 23, 5:30–6:30 p.m.
Museum hours:
Sunday: Noon to 5 p.m.
Monday: Closed
Tuesday: 10 a.m. to 5 p.m.
Wednesday: 10 a.m. to 5 p.m.
Thursday: 10 a.m. to 8 p.m.
Friday: 10 a.m. to 5 p.m.
Saturday: 10 a.m. to 5 p.m.
The reception, panel discussion and exhibition are free for all SCAD students, faculty, staff and museum members, as well as active-duty military and their families through Labor Day 2016. Open to the public with the cost of museum admission.