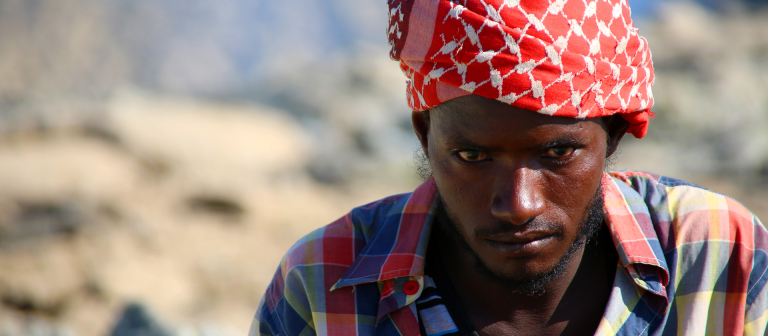 Janet Biggs reception: 'Afar'
Savannah, GA
601 Turner Blvd.
Join us for a panel discussion and reception celebrating "Afar," the most recent work of acclaimed Brooklyn-based video artist, Janet Biggs. Known for her multichannel video installations involving remote, extreme environments and the people who dwell there, Biggs often explores the concept of endurance – both mental and physical – in her work. For this project, Biggs traveled in the Afar Triangle, a geologically unstable but visually arresting desert region at the intersection of Ethiopia, Eritrea and Djibouti, in Africa. This volatile environment of earthquakes, volcanic eruptions and intense heat serves as a metaphor for the ongoing political instability of a region in which salt traders, nomadic people and militia vie for scarce natural resources.
Supported by the SCAD Museum of Art, Biggs collaborated with experimental choreographer Elizabeth Streb and musician Will Martina in the production of the film.
"Afar," on view Thursday, June 23 through Sunday, Oct. 2, 2016, is curated by Alexandra Sachs, executive director of SCAD FASH and Atlanta Exhibitions. Visit scadmoa.org to learn more.
Panel discussion:
'Intersections: Person and Place'
A Conversation with Janet Biggs, Jeffrey Gibson and Gamaliel Rodríguez
Thursday, June 23, 5:30–6:30 p.m.
Museum hours:
Sunday: Noon to 5 p.m.
Monday: Closed
Tuesday: 10 a.m. to 5 p.m.
Wednesday: 10 a.m. to 5 p.m.
Thursday: 10 a.m. to 8 p.m.
Friday: 10 a.m. to 5 p.m.
Saturday: 10 a.m. to 5 p.m.
The exhibition, panel discussion and reception are free for all SCAD students, faculty, staff and museum members. Open to the public with the cost of museum admission.