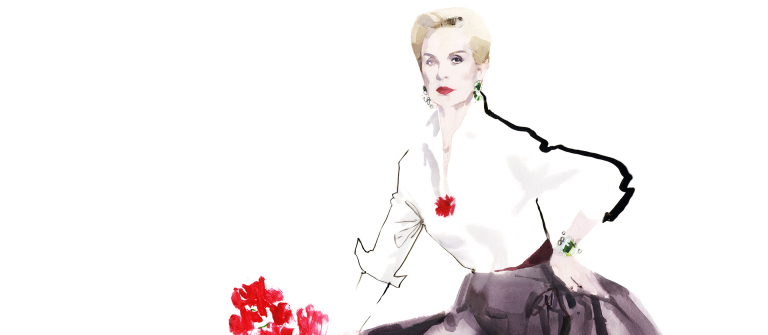 Carolina Herrera exhibition: 'Refined Irreverence' at SCAD Museum of Art
Savannah, GA
601 Turner Blvd.
The SCAD Museum of Art and SCAD FASH Museum of Fashion + Film present "Refined Irreverence," a dual exhibition celebrating Carolina Herrera and the 35th anniversary of the House of Herrera. The exhibition marks the first museum showing of Herrera's work. Featuring new and vintage designs from Herrera's 1981 inaugural collection to the present, "Refined Irreverence" includes more than 75 garments showcasing the designer's modern, dynamic classics.
Since launching her first collection in 1981 at the behest of legendary Vogue editor Diana Vreeland, Venezuelan-born Herrera has become synonymous with effortless elegance and modern refinement. "I have a responsibility to the woman of today — to make her feel confident, modern and above all else beautiful," Herrera said. Curated by Rafael Gomes, SCAD director of fashion exhibitions, "Refined Irreverence" includes runway looks, day wear, and bridal and red-carpet gowns worn by Michelle Obama, Taylor Swift, Lady Gaga, Tina Fey, Renée Zellweger and Lucy Liu, as well as ensembles from Herrera's personal collection.
2016 SCAD Étoile presentation to Carolina Herrera and conversation with the designer: 2 p.m., Friday, May 20, 2016, at Arnold Hall, 1810 Bull St., Savannah, Georgia
Daily admission to the museum is free for all SCAD students, faculty, staff and museum members. Visit scadmoa.org to become a museum member.
Museum hours:
Sunday: Noon to 5 p.m.
Monday: Closed
Tuesday: 10 a.m. to 5 p.m.
Wednesday: 10 a.m. to 5 p.m.
Thursday: 10 a.m. to 8 p.m.
Friday: 10 a.m. to 5 p.m.
Saturday: 10 a.m. to 5 p.m.