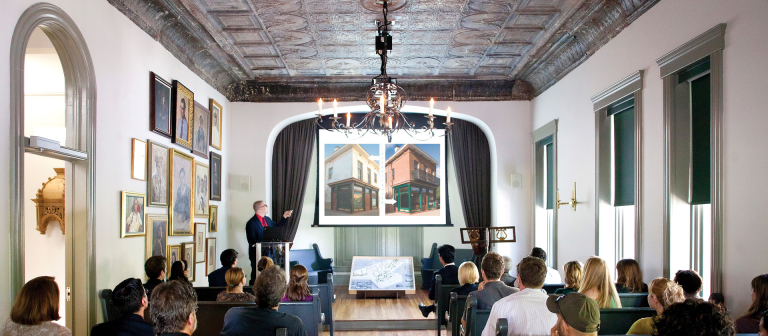 Discover the power of collaboration – part two
Learn how your skills can spark one-of-a-kind collaborations at "Designing Collaboration Part 2," an exclusive alumni panel discussion. Panelists include:
• Cory Brown (B.F.A. industrial design), cofounder at Schools of Sustainability
• Emily Isabella (B.F.A. fibers), owner of Emily Isabella Illustration and Design
• Stephen Zerbe (M.Arch., B.F.A. architecture), Brooklyn-based fine artist known for his mixed-media work and environmental installations
Part one of this discussion presents alumni and industry leaders and starts at 11 a.m. This event, hosted by the office for career and alumni success and in conjunction with Family and Alumni Weekend, is free and open to SCAD Card holders and their families.