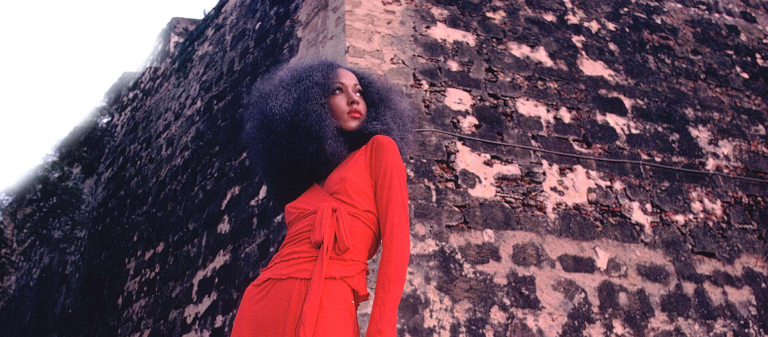 Stephen Burrows exhibition: 'An American Master of Inventive Design'
Savannah, GA
601 Turner Blvd.
SCAD presents "An American Master of Inventive Design," an exhibition of designs by acclaimed fashion designer Stephen Burrows, curated by André Leon Talley. Burrows is the recipient of the 2014 André Leon Talley Lifetime Achievement Award. Both the award and the exhibition are presented in conjunction with the annual SCAD Fashion Show.
"An American Master of Inventive Design" features four decades of Burrows' groundbreaking designs. Noted for his unorthodox color combinations, cutting-edge patternmaking, fluttery "lettuce edge" hems and pioneering use of stretch fabrics, Burrows' carefully crafted garments reveal a deep understanding of material and the body. As Talley said, Burrows' designs are a "joyous explosion of color," a concept which Talley has incorporated into the exhibition design itself.
From 1963 to the present, Burrows' designs have been worn by a host of fashion, film and music icons including Pat Cleveland, Diana Ross, Cher, Naomi Campbell, Iman, Barbra Streisand, Liza Minnelli, Lauren Bacall, Kate Moss, Heidi Klum and Michelle Obama, among many others.
In addition to Burrows' designs, Talley's exhibition features never-before-seen footage from the Battle of Versailles, generously provided by the producers of the award-winning documentary, "Versailles 73: American Runway Revolution." Held in 1973, this landmark runway extravaganza marked the first time African-American models starred on a high-fashion runway and put American design on the map, forever changing the history of fashion.
Reception: Friday, June 27, 6-8 p.m., presented as part of the SCAD Savannah gallery hop
Museum hours:
Sunday: Noon to 5 p.m.
Monday: Closed
Tuesday: 10 a.m. to 5 p.m.
Wednesday: 10 a.m. to 5 p.m.
Thursday: 10 a.m. to 8 p.m.
Friday: 10 a.m. to 5 p.m.
Saturday: Noon to 5 p.m.
The reception is free and open to the public. The exhibition is free for all SCAD students, faculty, staff and museum members and open to the public with the cost of museum admission.