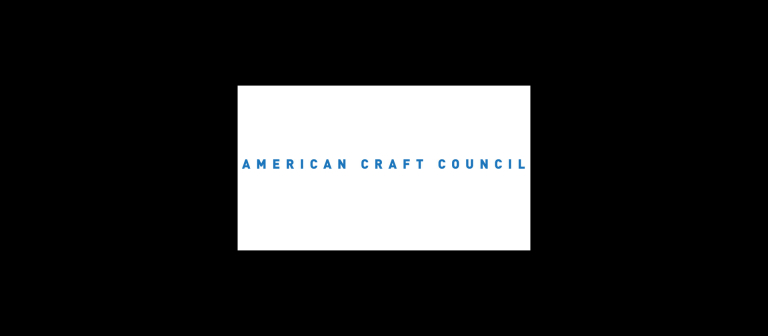 Join American Craft Council for 'Creative Communities' panel discussion
Savannah, GA
120 Montgomery St.
The Savannah College of Art and Design and the American Craft Council present the "Creative Communities: Cultivating Innovation through Cross Sector Collaboration" symposium, Sept. 26-27, in Savannah, Georgia.
The event brings together art and design entrepreneurs who have built their own business models based on their skill, experience, vision, passion and commitment to a life of creativity. The guests will serve as example, inspiration and catalysts to expand possibilities for future designers and art makers.
The panel discussion and symposium are part of the American Craft Council's "Making Meaning in the Marketplace" program, a series of symposia focusing on the next generation of artists and their influence on the larger culture and the art market.
The council partners with the nation's leading schools in craft media to co-create programming that addresses students' interests and considers the many ways that they might contribute to the future of craft.
Format and schedule
5 p.m.
Panelists arrive to mingle with the audience and other presenters.
6 p.m.
The panelists will present an overview of their work and share their model practices, and then discuss the importance of collaboration and community in creating successful craft and design businesses.
A moderated Q-and-A with the audience will follow.
The panel discussion is free and open to the public.

Moderator:
Perry Allen Price is the director of education for the American Craft Council, where he is responsible for programming and outreach providing thought leadership and cultivating critical thinking about the field of contemporary craft.
Prior to joining the ACC, he served as curator of exhibitions and collections for the Fuller Craft Museum in Brockton, Massachusetts. Price is a graduate of the Cooperstown Graduate Program in Museum Studies and Johns Hopkins University, and is a scholar of American craft, design and material culture.
Panelists:
Matt Olson
Integrating practices: designer/maker
This model will allow students to understand the power of collaboration and integrate a comprehensive range of three-dimensional practices that support the creation of objects as well as relational architectural projects, urban planning work and innovative collaborative public art.
Olson, cofounder of ROLU, a design and art studio in Minneapolis, Minnesota, will discuss moving beyond specialization and blurring the lines between art, craft and design.
Kate Bordine
Converging talent: socially conscious collaboration as a catalyst for innovation
This model will share strategies for cultivating diverse populations to advance positive change in society by creating communities that use the power of education, community outreach and entrepreneurship.
Bordine is executive director of Ponyride, a nonprofit organization that develops platforms for creative and social entrepreneurs by providing affordable studio space. She will discuss her approach to building organizational frameworks that foster creative thinking and collaboration in a socially conscious community.
Megan Auman
Leveraging technology: business thinking for the designer/maker
Exploring the balance between artistic vision and business thinking, this model will focus on connecting a craft business with a community of customers in today's digitally interactive society.
Auman is a designer, metalsmith, educator and founder of Designing an MBA, an organization to help designers and makers develop their business skills. She will lead students through successful strategies for building business skills and developing social networks to market their work.
Rebecca Burgess
Connecting resources: re-imagining product production
In this model, economic development is tied to innovations in production infrastructure that will generate social awareness and economic development.
Burgess, an author, educator and textile artist, will detail approaches used to shift a community to sustainable practices that create an alliance to generate products made from locally sourced materials.