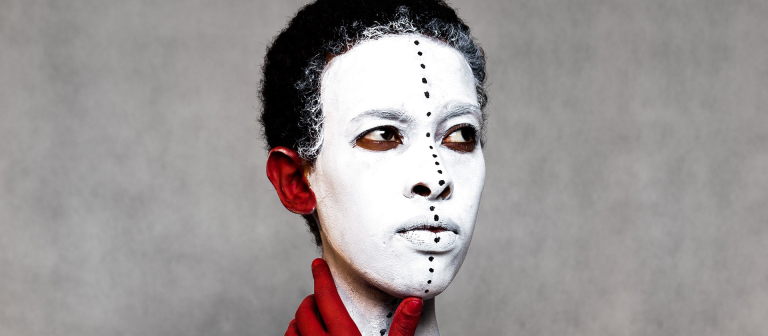 'The Divine Comedy: Heaven, Purgatory and Hell Revisited by Contemporary African Artists' at museum
Savannah, GA
601 Turner Blvd.
SCAD presents the U.S. premiere of "The Divine Comedy: Heaven, Purgatory and Hell Revisited by Contemporary African Artists." Curated by the internationally acclaimed Simon Njami, this monumental exhibition explores the thematic sequences of Dante Alighieri's epic poem through works by more than 40 contemporary artists from 19 African countries as well as the African diaspora.
For centuries, Dante's literary works and metaphorical language have been a source of inspiration for visual artists, inspiring European masterpieces by Sandro Botticelli, Eugène Delacroix, William Blake and Auguste Rodin, among many others. Through a variety of media, this exhibition demonstrates how concepts visited in Dante's poem transcend Western traditions and resonate with diverse contemporary cultures, belief systems and political issues. Overall, the exhibition provides a probing examination of life, death and the continued power of art to express the unspoken and intangible.
"The Divine Comedy: Heaven, Purgatory and Hell Revisited by Contemporary African Artists" is the largest exhibition in the museum's history. In addition to engaging the museum's entire exhibition space of nearly 20,000 square feet, installations will also extend to the outdoor courtyard and to nearby satellite locations along Savannah's Martin Luther King Jr. corridor.
Originally shown at Museum für Moderne Kunst Frankfurt am Main earlier this year, the SCAD Museum of Art's presentation will include several works not previously exhibited including neon work by Kendell Geers, a photo series by Youssef Nabil, large-scale works on paper by Christine Beatrice Dixie, a sound installation by Frances Goodman incorporating bridal fabrics cascading from the ceiling, a calligraphy garden by Moataz Nasr and a collage by Wangechi Mutu.
Once the exhibition closes at SCAD Museum of Art, it will travel to the National Museum of African Art at the Smithsonian Institution in Washington, D.C.
"The Divine Comedy: Heaven, Purgatory and Hell Revisited by Contemporary African Artists" at the SCAD Museum of Art is organized by Laurie Ann Farrell, SCAD executive director of exhibitions.
Featured artists
Jane Alexander (South Africa)
Ghada Amer (Egypt)
Joël Andrianomearisoa (Madagascar)
Kader Attia (France)
Bili Bidjocka (Cameroon)
Wim Botha (South Africa)
Zoulikha Bouabdellah (Russia)
Mohamed Bourouissa (Algeria)
Edson Chagas (Angola)
Kudzanai Chiurai (Zimbabwe)
Christine Beatrice Dixie (South Africa)
Dimitri Fagbohoun (Benin)
Franck Abd-Bakar Fanny (Ivory Coast)
Jellel Gasteli (Tunisia)
Kendell Geers (South Africa)
Frances Goodman (South Africa)
Nicholas Hlobo (South Africa)
Mwangi Hutter (Kenya, Germany)
Mouna Karray (Tunisia)
Amal Kenawy (Egypt)
Kiluanji Kia Henda (Angola)
Jems Robert Koko Bi (Ivory Coast)
Abdoulaye Konaté (Mali)
Ndary Lo (Senegal)
Ato Malinda (Kenya)
Pascale Marthine Tayou (Cameroon)
Julie Mehretu (Ethiopia)
Myriam Mihindou (Gabon)
Nandipha Mntambo (Swaziland)
Aïda Muluneh (Ethiopia)
Hassan Musa (Sudan)
Wangechi Mutu (Kenya)
Youssef Nabil (Egypt)
Lamia Naji (Morocco)
Moataz Nasr (Egypt)
Cheikh Niass (Senegal)
Maurice Pefura (France)
Zineb Sedira (France)
Yinka Shonibare MBE (England, Nigeria)
Guy Tillim (South Africa)
Andrew Tshabangu (South Africa)
Minnette Vári (South Africa)
About the curator
Simon Njami is an independent curator, lecturer, art critic and essayist. He is co-founder and editor-in-chief of the cultural magazine Revue Noire. Previously, Njami was the artistic director of the Bamako photography biennial 2000-10; co-curator of the first African pavilions at the 52nd Venice Biennale in 2007; and artistic director of the Luanda and Douala triennials and the Lubumbashi Biennale. He has curated numerous exhibitions, including "Africa Remix" (a touring exhibition 2004-07), "A Collective Diary" (2010), "A Useful Dream" (2010), and the Johannesburg Art Fair (2008). Njami is author of biographies of James Baldwin (1991) and Léopold Sédar Senghor (2007), and has contributed essays for the catalogs for the Sydney Biennale, Documenta and others. "The Divine Comedy" is Njami's third collaboration with SCAD. In 2012, he curated "Le Miroir (The Mirror)," an exhibition of Mohamed Bourouissa's work that was on view at the SCAD Museum of Art and SCAD galleries in Atlanta and Savannah, Georgia, Lacoste, France, and Hong Kong, and served as the keynote speaker at the university's 2010 Art History Symposium "Africa on my Mind."
Artist panel moderated by Njami featuring Joël Andrianomearisoa, Bili Bidjocka, Mwangi Hutter and Moataz Nasr:
Thursday, Oct. 16, 5 p.m.
Reception: Thursday, Oct. 16, 6:30 p.m.
Museum hours:
Sunday, noon to 5 p.m.
Monday, closed
Tuesday, 10 a.m. to 5 p.m.
Wednesday, 10 a.m. to 5 p.m.
Thursday, 10 a.m. to 8 p.m.
Friday, 10 a.m. to 5 p.m.
Saturday, noon to 5 p.m.
The panel and reception are free and open to the public.
The exhibition is free for all SCAD students, faculty, staff and museum members. Open to the public with the cost of museum admission.