Freshman admission information
SCAD undergraduate students master the fundamentals of their field while working toward an individual specialization, honing their personal creative vision in a professional context. A core curriculum of foundation studies and general education courses instills fundamental knowledge and teaches skills necessary for success at SCAD and beyond. Student life at SCAD is vibrant and offers a variety of activities for all interests, including exhibitions, athletics, student media, academic and hobby-based clubs, concerts, festivals, symposia, conferences, performances and more. Students thrive in an inspiring environment among talented peers and mentors.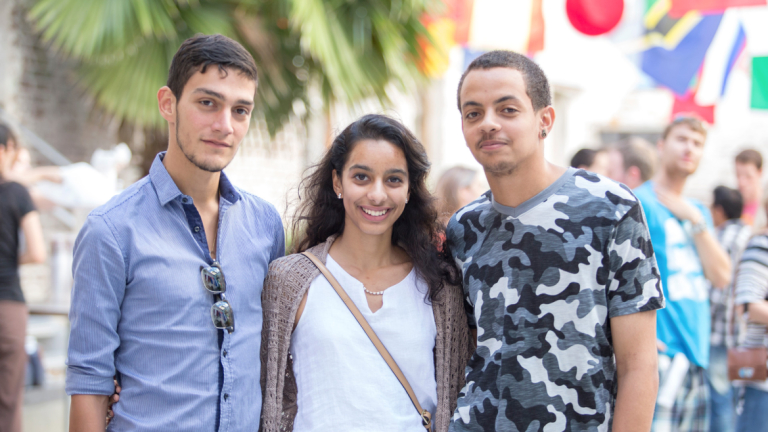 Before you apply
Completed applications are reviewed on a rolling basis and applicants are notified of the admission decision accordingly. Students typically receive their SCAD admission decisions within two to four weeks of the file being completed for review.
Exceptions to the general rules of admission may be made for applicants of unusual motivation and ability. Application materials cannot be returned.
In some cases, the Admission Review Committee may request additional materials from applicants whose overall completed application file does not meet or exceed regular admission standards. This could include cases where standardized test scores are below 1000 on the SAT (math and critical reading only) or 21 on the ACT and/or the secondary school, high school or college grade point average is below 3.0 on a 4.0 scale. All applicants may submit supporting materials such as portfolio, recommendations, statement of purpose and/or may interview to enhance their application file. Decisions are made on a case-by-case basis.
After acceptance
Congratulations on your acceptance to the Savannah College of Art and Design! As a SCAD student, you will join an elite group of artists who are on their way to leading successful, professional, creative careers in art and design. In order to reserve your space at SCAD and indicate that you plan to enroll at the university, you must submit the nonrefundable US $500 enrollment fee.