International student admission information
At SCAD, international students from approximately 100 countries learn and create as part of a diverse community of artists and designers. SCAD's International Student Services Office provide international students with an array of resources to help their transition to SCAD and the U.S., as well as events that promote cross-cultural contact among students and the community. The Intercultural Student Association hosts activities ranging from the International Festival and the Taste of the World food festival to movie nights and community-service programs. SCAD also offers an intensive English program for those who need English proficiency before progressing into academic programs at SCAD.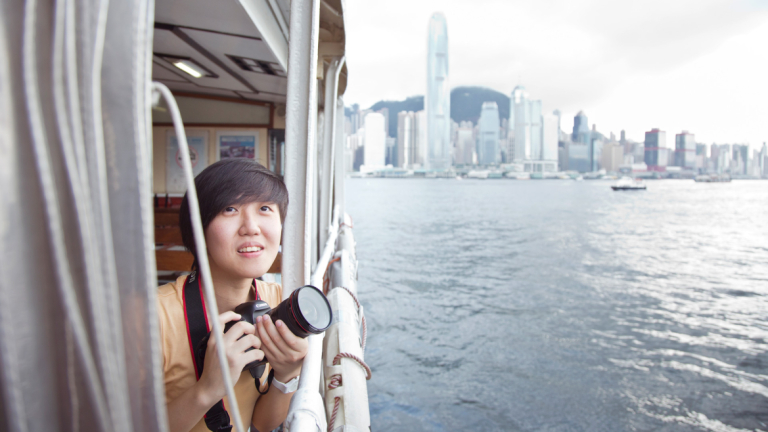 Information for applicants
SCAD students choose from more than 40 degree programs and nearly 60 minors to customize an unparalleled art and design education that suits their creative talents. About 15 percent of SCAD students are international, and they represent more than 100 countries — China, South Korea, Taiwan, India and Colombia, to name just a few. Through a variety of resources offered to international students and a focus on global industry partnerships, SCAD provides a vibrant, international university environment.
International students on F-1 visas attending SCAD locations in the United States must follow the U.S. Citizenship and Immigration Services rules pertaining to online courses. The rules, which are outlined within the SEVIS I-20, include the following regarding registration in online coursework: Registration in an online course is allowed, but 50 percent or more of classes taken in a quarter must be in a classroom (not online). Typically, this means international students could take only one online course out of a total of three courses. For more information on this or other academic matters related to international status, students should contact SCAD's international student services office.
Financial information for student visas
Specific financial documentation is required to apply for a U.S. or Hong Kong student visa, including a sponsorship letter addressed to SCAD and a Certification of Financial Support that officially documents a sponsor's adequate bank funds.
SCAD Language Studio
As an international university with a presence on three continents and students from more than 100 countries, SCAD offers an individualized, immersive alternative to the traditional English as a Second Language program. The SCAD Language Studio is designed to improve the language proficiency of non-native English speakers by engaging them in the SCAD community from day one of enrollment and tailoring a study plan for each individual student. In keeping with its name, the SCAD Language Studio engages students in an authentic studio experience, where students are not passive recipients of language instruction, but rather active participants in class meetings, fieldwork and the life of the university.
At the very beginning of a student's enrollment in SCAD Language Studio, he or she is assigned a faculty adviser within the student's planned course of study (e.g., architecture, illustration, visual effects, etc.), a partnership that connects the student with peers and professors in their area of creative and academic interest. And as part of their SLS coursework, students are invited to observe class meetings within their planned majors and complete assignments related to listening, speaking and writing skills.
About SCAD Language Studio
TOEFL (SCAD Code: 5631)
IELTS
ACTFL
PTE Academic