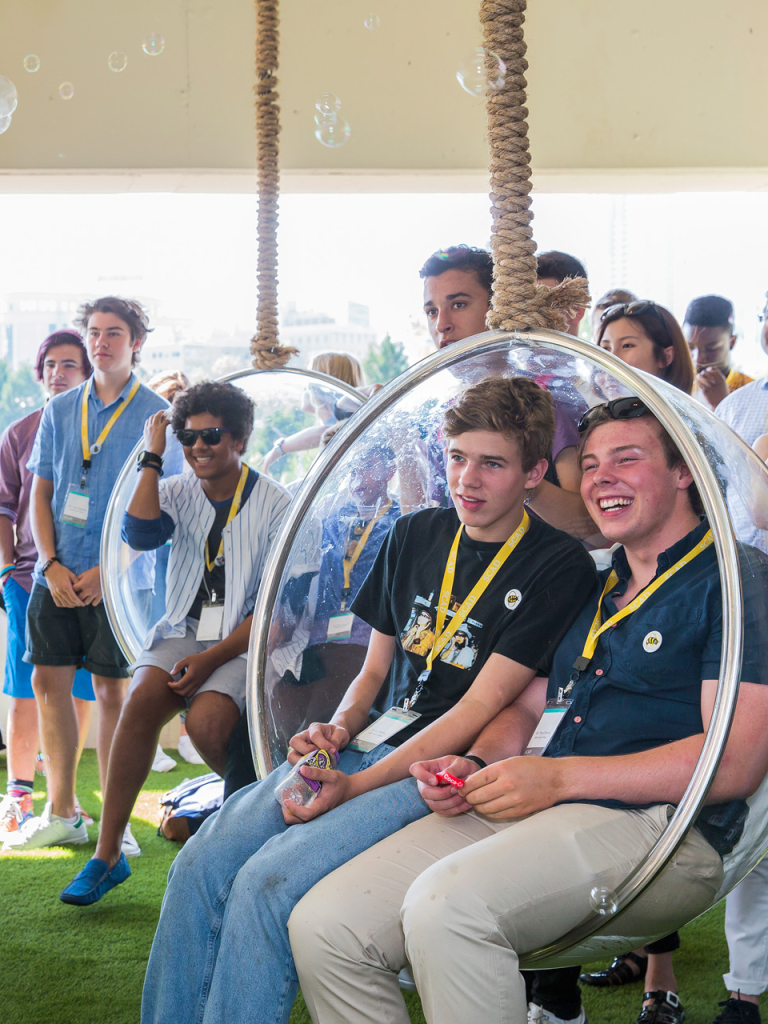 Once you have submitted your online application, you will receive an invitation to log in to MyAdmission. An admission adviser will be assigned to you to help guide you through the remaining steps.
What documents will I need to submit?
Below is a list of materials you will need to submit as a SCAD transfer applicant. These documents can be submitted at any time to your adviser via email, standard mail, and in some cases, online.
The application process
SCAD accepts new applications throughout the year. There is no deadline to apply. Admission decisions typically take between two and four weeks, and applicants should apply at least 30 days before their intended term of entry.
New students may enroll:
Fall quarter (begins in September)
Winter quarter (begins in January)
Spring quarter (begins in March)
Summer quarter (begins in June)
Financial aid and scholarships
SCAD assists students who need help paying for college through scholarships and information on federal and private loans, grants, work-study programs and more.
Portfolios
Portfolios and auditions are not required for undergraduate admission. However, applicants are strongly encouraged to submit a portfolio if possible to be considered for achievement scholarships.
Graduate-level applicants are required to audition or submit a portfolio with the added benefit of also being considered for scholarships.
Transferring your credits to SCAD
After a student is accepted, transfer advisers review transcripts to determine which classes have the potential to transfer to SCAD.
International student admission information
International students from more than 100 countries attend SCAD to learn and create as part of a diverse community of artists and designers.
Transfer pathways
SCAD works with students and colleges on an individual basis to assist with planning for transfer of credit. Transfer pathways have been established with select two year colleges. These pathways allow students to apply credits earned for coursework at their respective colleges and transfer to SCAD with advanced standing as Bachelor of Fine Arts or Bachelor of Arts candidates. Pathways and course recommendations for transfer are available by request. Contact the admission department for more information.
What's next?
Once you have been accepted to SCAD, you must pay a one-time nonrefundable enrollment fee in order to reserve your space and confirm your intent to enroll at the university. Payments can be submitted online at scad.edu/enrollfee.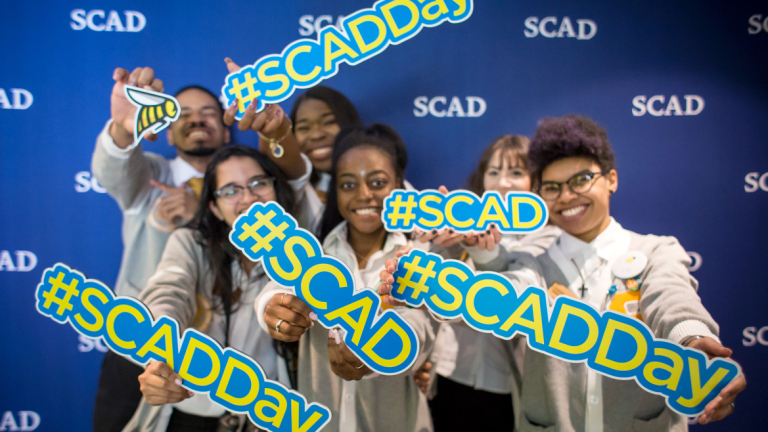 Join in special events for prospective students
SCAD offers a number of options for prospective students and their families to explore locations, discover programs, and meet faculty and current students.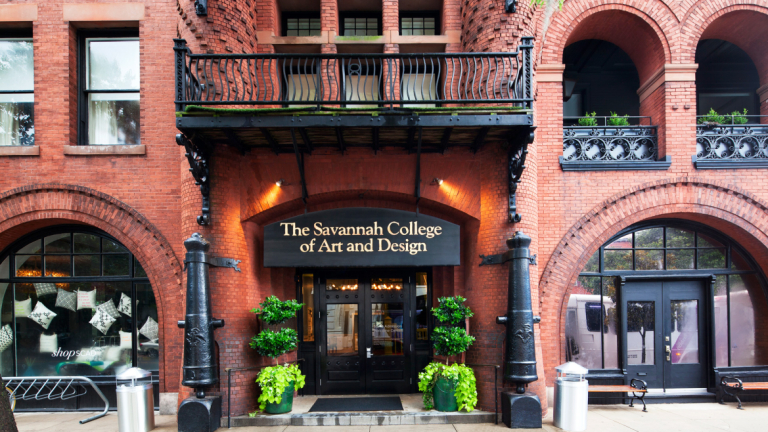 Experience SCAD from wherever you are
Our virtual tour guides are eager to show you more about our international locations. Enjoy an inside look into what makes SCAD the university for creative careers.