President Wallace leads a long-standing SCAD tradition of community service. From the very first SCAD Sidewalk Arts Festival in 1981 and the first Union Mission toy drive more than twenty years ago, President Wallace has been committed to enriching the communities that the university calls home.
"Against magnificent odds, President Wallace has built something unique, alive and enduring. Her story is an inspiration."
Geoffrey Fletcher | Academy Award-winning screenwriter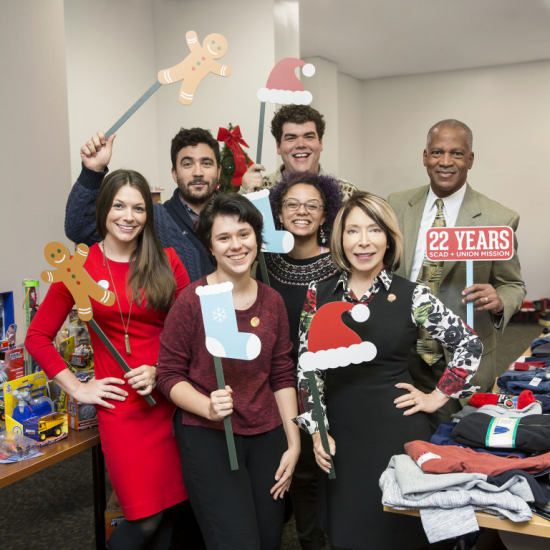 Savannah's Union Mission
For more than twenty years, President Wallace has led the SCAD community in its holiday partnership with Savannah's Union Mission, an organization founded in 1937 to prevent and end homelessness in the city. Every December, SCAD faculty, staff and students donate gifts for more than 100 children of all ages, joining the Union Mission in providing parents with the opportunity to fulfill their children's wish lists.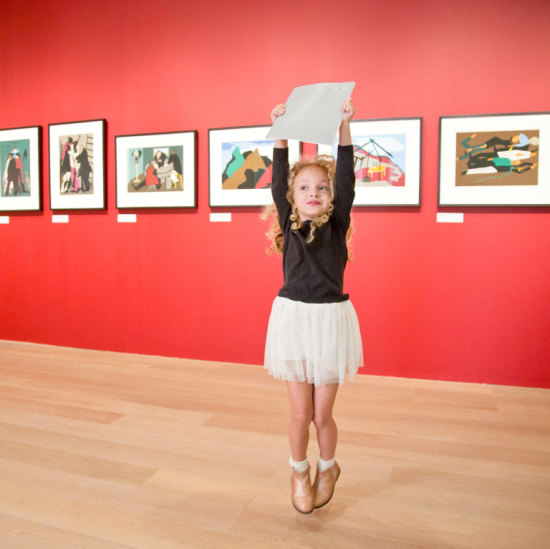 Curriculum guides
With SCAD's educational mission at heart, President Wallace envisioned K-12 curriculum guides to accompany exhibitions at the university's teaching museums, the SCAD Museum of Art and SCAD FASH. Aligned with the National Visual Arts Standards, the award-winning curriculum guides are made available free of charge to educators and students, and during 2015-16 more than 1,000 guides were distributed to school groups visiting SCAD museums.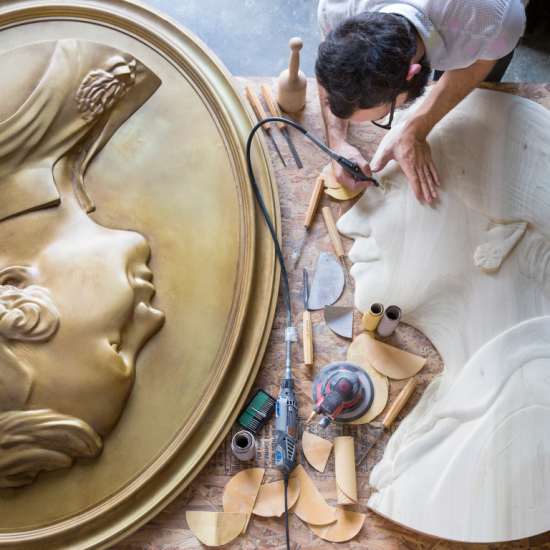 Savannah Women of Vision
With the Savannah Women of Vision, President Wallace salutes important women in Savannah's history. Ten hand-carved portraits of the honorees, by SCAD alumnus Michael Porten, grace the walls of SCAD's Arnold Hall.
"Innovation is nothing new at Savannah College of Art and Design, so it shouldn't be surprising to hear that SCAD President and Founder Paula Wallace found an innovative way to celebrate this year's Georgia Day with a new display at SCAD's Arnold Hall."
Savannah Morning News | "SCAD Celebrates Savannah's Women of Vision," Feb. 24, 2016
Esther F. Garrison School of Visual and Performing Arts
In the summer of 2010, as the Garrison School prepared for its first class of K-8 visual and performing arts students, President Wallace led SCAD staff in transforming the school's grounds and interiors into an inspiring, stimulating atmosphere for arts education. SCAD's contributions included painting corridors, installing new lights and windows, loaning and hanging art by SCAD alumni and professors until the students could create their own, stocking the library with more than 1,000 art and design books that SCAD was no longer using, donating computers, and creating new landscaping.
"You and your staff are truly unbelievable! Your caring, your giving, your ability to help transform the Esther F. Garrison School of Visual and Performing Arts is helping to create a new legacy of art and design education in Savannah."
Joe Buck | President of the Savannah Board of Education