Press Release
/
Oct. 31, 2015
SCAD announces Savannah Film Festival award winners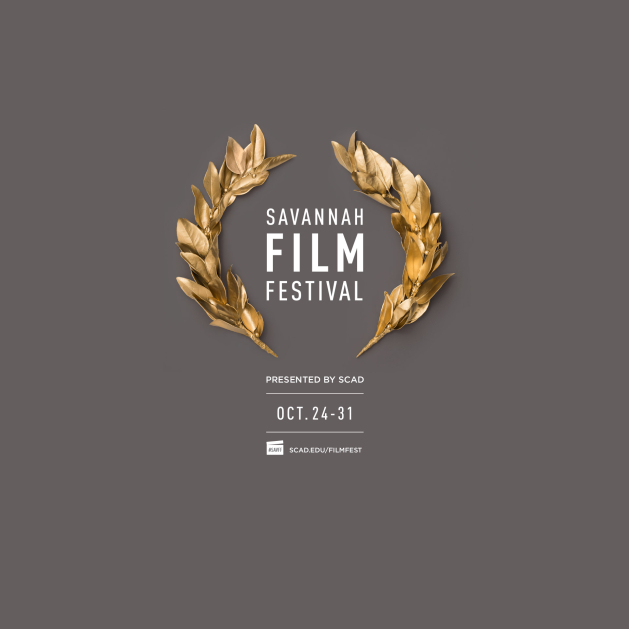 SAVANNAH, Georgia —
The Savannah College of Art and Design (SCAD) announced the award winners for the 18th annual Savannah Film Festival during an awards brunch held at Olde Pink House. Fifteen awards were announced from the 85 films that competed in the categories of narrative features, documentary features, professional shorts, student shorts, professional animation shorts, student animation shorts, student live action and shorts from Australia.
Narrative and Documentary Features
Best Narrative Feature: "Tumbledown" - A young widow, Hannah, falls for a brash New York writer, Andrew, investigating the death of her husband, folk-music hero Hunter Miles. Hannah is scraping her life back together when Andrew shows up looking for the truth about this mysterious musician. Gradually they find themselves collaborating to craft Hunter's story, and beginning to write the next chapter of their lives together. Director, Sean Mewshaw
Best Director: Sean Mewshaw, "Tumbledown"
Best Documentary: "Becoming Bulletproof" – The film documents the making of an original Western film titled "Bulletproof" featuring actors with and without disabilities who meet yearly at Zeno Mountain Farm to write, produce and star in original short films. Director, Michael Barnett
Shorts
Best Narrative Short: "Zawadi (Treat)" - In the Kenya slums of Kibera, a 10-year-old boy hustles to provide for his family, taking him away from his crush on her birthday. Director, Richard Card
Best Animated Film: "Guida"- Guida, a sweet lady who has been working as an archivist at a courthouse for 30 years, has her routine changed when she sees a newspaper ad for nude models needed for a life drawing classes in a cultural center of the city. Through the main character's creative sensibility, this short film offers a reflection about the artistic inspiration recovery process, art as a transformation agent and the concept of beauty. Director, Rosana Urbes
Special Shorts Jury Award:  "Bear Story" - For a film that is a world apart and transcends animation. An old bear goes out every day to a busy street corner. Using a tin marionette theater he made, the bear tells us his life story. Director Gabriel Osorio Vargas
Special Pro Jury Award: "STUTTERER" – The jury awarded this for telling a moving, compelling story in a concise and fully satisfying fashion. The film tells the story of a lonely typographer with a cruel speech impediment, but an eloquent inner voice, must face his ultimate fear. Director Benjamin Cleary
Best World Short: Australia: "The Orchestra" - In a world filled with beautiful and harmonious music, Vernon always seems to strike the wrong note. Director, Mikey Hill
Best Historical Short: "Shooting an Elephant" - Adapted from George Orwell's short story, a young British imperial policeman in Burma is given the no-win mission of handling a rogue work elephant only to find the role he is destined to play is public executioner. Director, Juan Pablo Rothie
Best SuperShort!: "The Fly" - An uptight getaway driver waiting outside a bank robbery has three nerve-shredding minutes to weather through before his crew returns. All he has to do is focus. Director, Olly Williams
Best Documentary Short: "Body Team 12" - Body Team 12 is tasked with collecting the dead at the height of the Ebola outbreak. Arguably, these body collectors have the most dangerous and gruesome job in the world. Yet despite the strain they emerge as heroes. The film explores their philosophy and strength. Director, David Darg
Best Editing: "Birthday" - When a young military wife gets news that her Marine husband has been severely wounded in combat, she discovers that life ahead for them is going to be a difficult, yet amazing journey. Director, Chris King
Student Awards
HBO Films Student Competition Award 2015: "Bie Pu (Home)" - Lao Tian is an elderly migrant caretaker of an abandoned construction site. On his last day of work, he encounters a 5-year-old city girl who has run away from home. Bie Pu explores the concept of homelessness across the social classes of modern day Beijing. Director, Amelie Wen.
Silver Screen Society Award (Best Short Film by a SCAD Student): "Schoolcraft" - Based on the true story of Adrian Schoolcraft, a young NYPD beat cop who secretly records audio files that expose a culture of corruption within his precinct. Director Adam Nelson
Savannah Film Commission Award: "Lies Beneath the Nightshade" - There are two things in life Basilio holds most dear: his grandson, Anthony, and their annual tomato garden. Through an unfortunate twist of fate, Anthony is dragged away to prison leaving an ailing Basilio to maintain the beloved garden. All hope would appear lost for the elderly Basilio, but Anthony has a little something up his sleeve to save the family tradition — just so long as the other inmates don't kill him first. Director, Andrew Wecht
Jury members for the contest include Diane Connors (VP of Special Events, Walt Disney Pictures), June Dowad (VP, Sandra Marsh & Associates), Jody Gottlieb (Director of Development, Vulcan Productions) and Leonard Maltin (film critic).  Members on the shorts jury include Kate Connor (actress/producer), Andy Hirsch (actor/writer/producer), Michael James (Emmy Award winning TV producer) and Harun Mehmedinovic (filmmaker/TED speaker/author).
The 18th annual festival — held in downtown Savannah, Georgia, from Oct. 24-31 — gathered a diverse group of industry professionals from all fields of the business to participate in a panel and Q&A discussions on several topics about the film, television and digital media business. Additional highlights from this year's event included:
The festival opened with the film "Suffragette" and featured gala screenings of  "Anomalisa," "Brooklyn," "Coming Through the Rye," "Dixieland," "I Saw the Light," "Ithaca," "Legend," "Meadowland," "Miss You Already," "Room," "Spotlight," "Truth," and "Youth."
Olivia Wilde received the Spotlight Award; Alfie Allen received the Rising Star Award; and Meg Ryan received the Lifetime Achievement Award.
The Docs to Watch series featured several top must-see documentaries from this year that are gaining award season attention. Those who attended were Asif Kapadia ("Amy"); directors Morgan Neville and Robert Gordon ("Best of Enemies"); director Bobcat Goldthwait ("Call Me Lucky"); director Matthew Heineman ("Cartel Land"); director Kirby Dick ("The Hunting Ground"); director Geeta Patel ("Meet the Patels"); director Liz Garbus ("What Happened, Miss Simone"); Evgeny Afineevsky ("Winter on Fire"); and director Crystal Moselle ("The Wolfpack"). The ten filmmakers participated in a Q&A for their respective films and a panel moderated by Scott Feinberg, awards columnist for The Hollywood Reporter. 
Other guests who attended SCAD and the festival included Hank Bedford, CAA's Tracy Brennan, Alexa Chung, Kristin Davis, Sarah Gavron, Catherine Hardwicke, Tab Hunter, David Lang, Reed Morano, Alison Owen, Stefania Owen, Saoirse Ronan, James Sadwith, Alexander Skarsgård, Nancy Utley, Alex Wolff, Bob Yari and many others.
About the Savannah Film Festival
The festival, and the competition, provides students with opportunities as unique as the movies on the screen. It's a chance for SCAD students to exclusively connect with leaders from the entertainment industry through master classes, coffee talks, lectures and panel discussions and a chance for Savannah, a premier film hub, to promote quality movies produced by independent and studio filmmakers.
Visit filmfest.scad.edu for a complete list of films and screening locations or follow the festival on Facebook and on Twitter @savfilmfest and use the hashtag #SAVFF.
About SCAD
The Savannah College of Art and Design is a private, nonprofit, accredited institution conferring bachelor's and master's degrees at distinctive locations to prepare talented students for professional careers. SCAD offers degrees in more than 40 majors, as well as minors in more than 60 disciplines. With 32,000 alumni worldwide, SCAD demonstrates an exceptional education and unparalleled career preparation.
At locations in Savannah and Atlanta, Georgia; in Hong Kong; in Lacoste, France; and online through SCAD eLearning, the diverse student body consists of more than 12,000 students, from across the United States and over 100 countries. SCAD's innovative curriculum is enhanced by advanced, professional-level technology, equipment and learning resources. Curricular collaborations with companies and organizations including Google and the National Council of Architectural Registration Boards (NCARB) affirm the professional currency SCAD champions in its degree programs.
The university, students, faculty and alumni have garnered acclaim from respected organizations and publications worldwide including four consecutive years of No. 1 rankings for the undergraduate interior design program by DesignIntelligence, recognition as one of the 2014 Red Dot Design Rankings' top 10 universities in the Americas and Europe, and the No. 1 graduate fashion program in the U.S. as determined by London-based Business of Fashion. For more information, visit the official SCAD blog.