Access preeminent education anywhere with SCAD eLearning
Designed with flexibility in mind, SCAD eLearning offers on-the-go artists, designers, and professionals around the world the opportunity to enroll in award-winning degree programs and take their careers to the next level. Join our global digital community and experience all the benefits of a SCAD education on your schedule: advanced resources, small class sizes, one-on-one attention from accomplished SCAD faculty, and unparalleled professional preparation.
Students already pursuing a degree at one of SCAD's on-site locations can supplement their education with online coursework available in the summer or earn additional degrees and minors to boost résumés while traveling or working.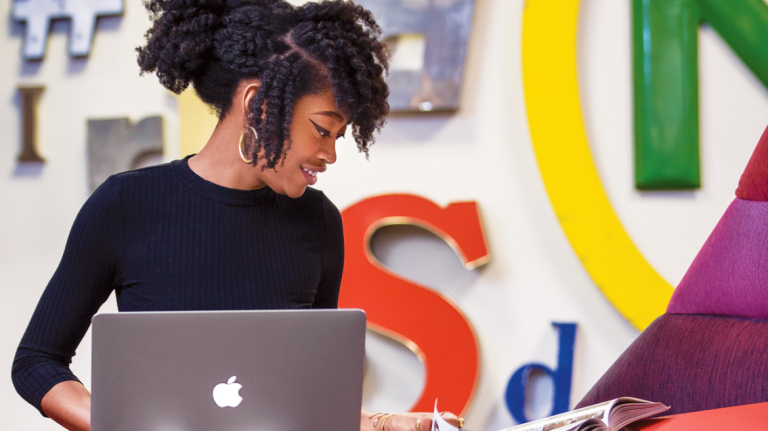 SCADnow virtual instruction
To complement our award-winning eLearning platform for on-demand education, SCAD also offers SCADnow, real-time virtual instruction available for students anywhere in the world. Students may remotely access industry-standard technology with SCAD vLab and other professional software packages, such as Adobe Creative Cloud and Autodesk collections, that illuminate the professional perks of SCAD's flexible learning modalities.
The SCAD experience at your fingertips
Through SCAD eLearning, students are just a click away from the immersive resources and student life offered at SCAD locations around the world, from cutting-edge software and instruction to professional development sessions with student counselors, career success advisers, peer tutors, and more. 
Plug into an exclusive network
Streaming content and master classes via the Virtual Lecture Hall, SCAD.tv, and the digital Guests and Gusto series plugs students into SCAD's exclusive network of top professionals. Online SCAD Library resources and textbook rental through the SCAD bookstore Ex Libris ensures they have the right reference materials to succeed from wherever they log in.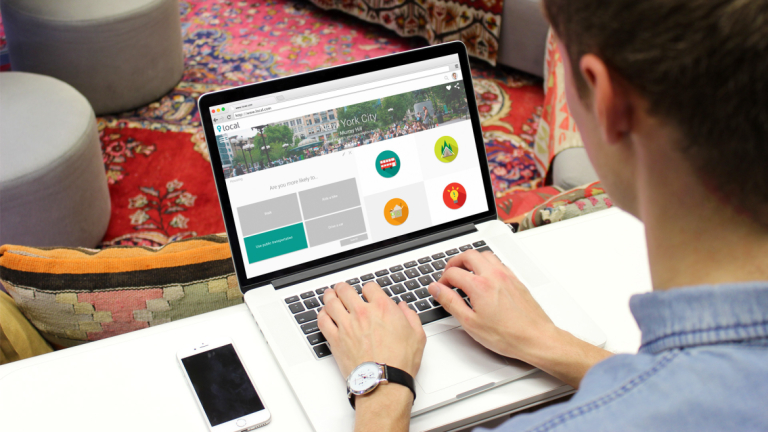 A history of excellence
SCAD has been offering online degrees for nearly 20 years. We are the first art and design university to receive the Instructional Technology Council's award for Outstanding Distance Education Program, and the rank of Excellence in Institution-Wide Online Teaching and Learning from the Online Learning Consortium.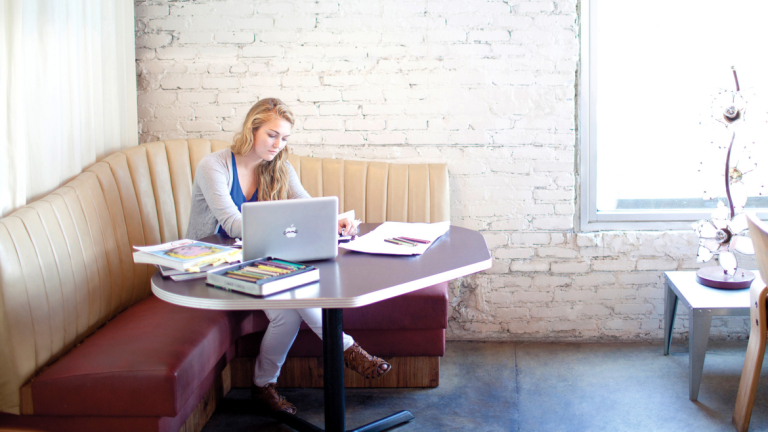 Book your SCAD eLearning virtual tour
Discover award-winning programs of study and how they are taught online at a SCAD eLearning virtual class tour. SCAD eLearning courses are led by the same accomplished faculty who teach at university locations around the globe.
"SCAD has provided me with an opportunity that I couldn't have imagined experiencing. It's one of the best design educations, and it has great connections and amazing credibility."
Jamie Turpin | M.A., graphic design, 2012, Kansas City, Missouri
Providing you with the tools for success
SCAD's mission includes providing students with the tools and technologies they need to be successful academically and in their professional lives.
Autodesk Maya
Autodesk 3ds Max
Autodesk Mudbox
Unity 3D
Adobe Creative Cloud
Remote conferencing with Zoom
This list is just a sample of the free tools and downloads available to fully enrolled eLearning students.
Upcoming eLearning and online events