Press Release
/
Jan. 8, 2015
SCAD student Elva Jiang received $30,000 Geoffrey Beene National Scholarship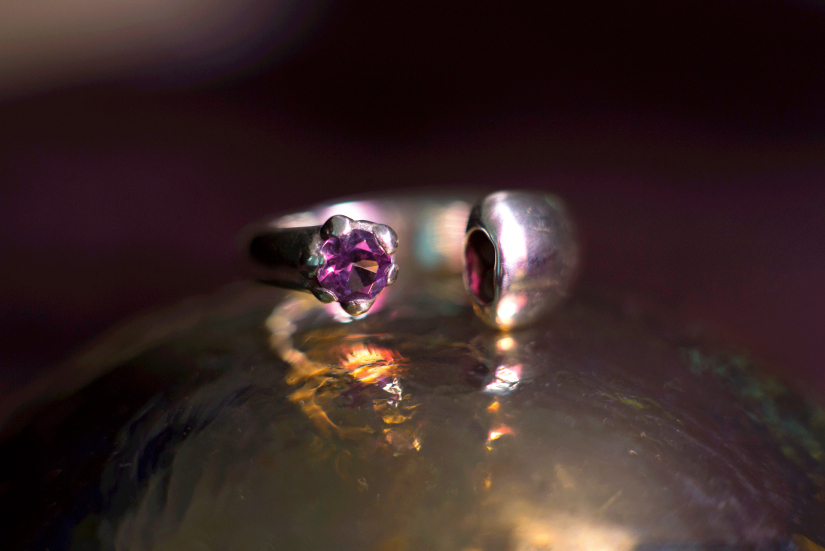 Elva Jiang (B.F.A., fashion and fashion marketing and management) won the Geoffrey Beene Scholarship for her Spiked Orchid collection of wearable tech jewelry.
NEW YORK CITY —
Savannah College of Art and Design (SCAD) announced today that Yin "Elva" Han Jiang (B.F.A., fashion and fashion marketing and management) received one of only four $30,000 Geoffrey Beene National Scholarships for 2015 from the Young Menswear Association (YMA) Fashion Scholarship Fund. An additional eight students from SCAD each received $5,000 scholarships. Founded in 1937, the YMA is an international nonprofit organization composed of influential members in the fashion industry.
Presented during an awards gala held at the Waldorf Astoria New York, the scholarships are awarded to encourage gifted and enterprising young people to pursue careers in fashion design, merchandising, retailing and business so the fashion industry will continue to attract dedicated, capable and creative individuals. Since 1971, more than $8 million in scholarships has been awarded. The Geoffrey Beene Foundation has also donated more than $4.5 million to support the Fashion Scholarship Fund.
The SCAD scholarship recipients are:
Jessica Ferreira (B.F.A., fashion)
Teng "Vicky" Ma (B.F.A., fashion and fashion marketing and management)
Daniela McIntire (B.F.A., fashion marketing and management)
Shaina Levin (B.F.A., fashion marketing and management)
Nikolas Hakanson (B.F.A., fashion marketing and management)
Oliver Selby (B.F.A., fashion)
Lindsay Cousins (B.F.A., fashion)
Annalise Lao (B.F.A., fashion)
"The stellar work our talented students shone through the competition and earned us another international spotlight," said Michael Fink, dean of the school of fashion at SCAD. "It's another laurel for our students and further recognition of SCAD as a forward-thinking global university. Today has brought us more empirical evidence that our program successfully prepares talented minds for the dynamism necessary to become industry leaders."
SCAD: The University for Creative Careers
The Savannah College of Art and Design is a private, nonprofit, accredited institution conferring bachelor's and master's degrees at distinctive locations to prepare talented students for professional careers. SCAD offers degrees in more than 40 majors, as well as minors in more than 60 disciplines. With over 29,000 alumni worldwide, SCAD demonstrates an exceptional education and unparalleled career preparation.
At locations in Savannah and Atlanta, Georgia; in Hong Kong; in Lacoste, France; and online through SCAD eLearning, the diverse student body consists of nearly 12,000 students, from across the United States and more than 100 countries. SCAD's innovative curriculum is enhanced by advanced, professional-level technology, equipment and learning resources. The university, students, faculty and alumni have garnered acclaim from respected organizations and publications worldwide including Time, Vogue Magazine and U.S. News & World Report.
For more information, visit the official SCAD blog.