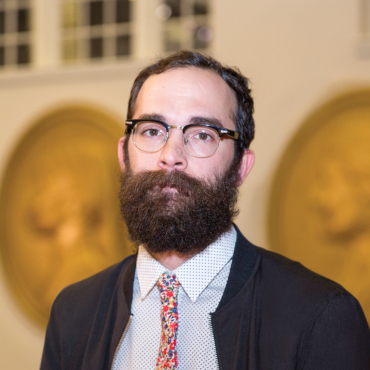 Artist Michael Porten
B.F.A. Illustration, M.F.A. painting
To commemorate the Savannah Women of Vision and their profound impact on the community, SCAD commissioned alumnus Michael Porten to create large relief portraits of the 10 inaugural honorees. Monumental in scale, the sculptural portraits capture the distinct likenesses of these extraordinary heroines of past and present whose contributions, resolve and courageous spirit continue to influence the lives of Savannahians.
Although the portraits are executed in classic bas-relief — a style of portraiture perfected by the ancient Greeks — Porten used advanced and highly specialized tools to sculpt each woman's visage, elevating a traditional art form with the precision of modern technology.
Using a 3-D modeling program and computer-controlled lathe, each honoree's likeness was hewn into poplar wood, then carved and sanded by hand to a velvety patina.
Michael Porten was born in Indianapolis, Indiana and raised in Huntsville, Alabama. Through sculptural works and paintings, he has carved an aesthetic niche of his own. Porten's inspiration is often drawn from contemporary pop culture and iconography, focusing "on the synchronicity of seemingly disparate content and contexts." He currently lives and works in Savannah.
Come and be inspired
See commissioned portraits celebrating Savannah Women of Vision and learn more about this elite cadre of trailblazers who profoundly transformed the city's cultural, political and social landscape.