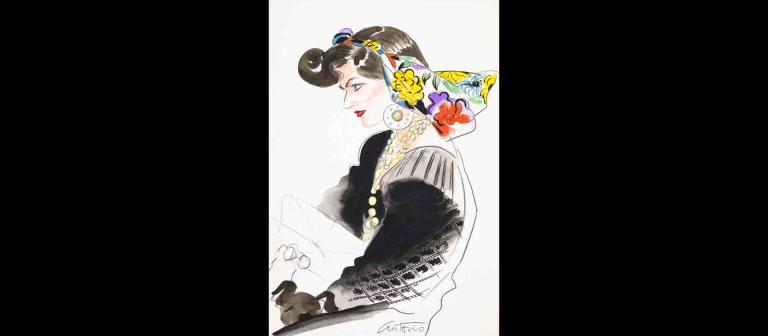 "Antonio Lopez and the World of Fashion Art"
Lacoste, France
Rue St. Trophime
SCAD Lacoste presents "Antonio Lopez and the World of Fashion Art." Organized by André Leon Talley, SCAD trustee, Numéro Russia editor-at-large and Vogue contributing editor, this exhibition presents a rich overview of the creative and dynamic work of fashion illustrator Antonio Lopez (1943-87).
Lopez's seminal works, which adorned the pages of Vogue, The New York Times, Women's Wear Daily and Interview throughout the 1970s and 1980s, remain a powerful source of inspiration, galvanizing contemporary visual culture through a variety of media including fine art, digital media and fashion.
The exhibition will showcase three decades of Lopez's creative output, including never before seen paintings, drawings and photographs. Inspired by his muses, contemporary culture and a broad range of historical and artistic movements, Lopez forged a diverse body of work rendered in pencil, ink, charcoal watercolor and film. Lopez's distinctive method, which synthesized dedicated study and intrinsic virtuosity, established him as one of the most influential tastemakers of the age.
Vernissage: Wednesday, July 3, 6-8 p.m.
Gallery hours: Monday-Friday, 9 a.m. to 5:30 p.m.; Saturday, 1:30-5 p.m.
The exhibition and vernissage are free and open to the public.