Event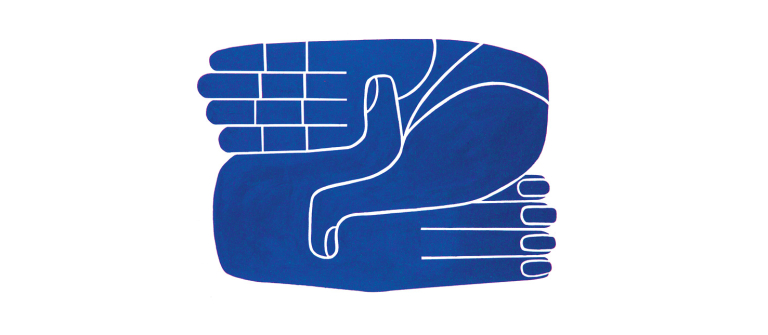 Carla Fernández and Pedro Reyes exhibition: 'Think Twice'
"Think Twice," is an exhibition by artists Carla Fernández and Pedro Reyes which features a metal pavilion designed by the artists as the container of their artistic practices, revealing their proximity and cross pollination. The recipients of this year's Design Miami Design Visionary Award, Fernández's and Reyes' artwork brilliantly synthesizes a spectrum of influences — from Brutalism to Mexican indigenous culture to social progressive values — into a remarkable body of work. Reinterpreted for the André Leon Talley Gallery at the SCAD Museum of Art, "Think Twice" presents Reyes' design and socially oriented projects, as well as a selection of Fernández's recent pieces, with videos and a specially commissioned floral intervention by Flores Cosmos.
Fernández has worked over the past decades to create an eponymous fashion-forward, internationally acclaimed clothing brand that combines an equal interest in ethics and aesthetics. The brand's politically aware design practice takes into consideration each of the design process conditions, as well as philosophy of creation rooted in the ethics of work, environmental issues and cultural preservation from indigenous processes. The brand has developed a deep, complex network of collaborators in different regions of Mexico, creating workshops and coalitions with which their textile traditions are fostered and propagated within the international platform of contemporary fashion. 
On his side, Reyes' multidisciplinary works integrate elements of theater, psychology and activism, in forms such as site-specific installations, musical recitals, conferences, therapy sessions and games, among others. Reyes is interested in exploring the complexities of modernism and technology development in relation to aesthetics and the social sphere. Some of his most emblematic projects repurpose objects as he investigates issues of citizenship and social betterment. The boundaries of Reyes' artistic career are constantly expanding as he integrates new philosophies. An overarching use of humor permeates his oeuvre, inviting diverse audiences to consider creativity and communication as tools for transformation.
As life partners, Fernández and Reyes are both interested in sparking social transformation through art, contesting the extenuating living and working conditions in late capitalism. Their work reveals a trust in the power of culture as a site for social change and in the domestic transmission of knowledge as part of political resistance. Together they have created a brutalist home and studio in the heart of Mexico City, which has become a laboratory for creation and the sharing of ideas, blurring the common perceptions about the limits between art and life.
Fernández has had solo exhibitions at the Isabella Stewart Gardner Museum, Boston, Massachusetts; the Museo Jumex, Mexico City; Heath Ceramics, San Francisco, California; SIFA The O.P.E.N. Festival, Singapore; and collective exhibitions at MAD Museum, New York and Palacio de Iturbide and Museo Amparo, both in Mexico City, among others. The Carla Fernández brand has been featured in publications including Elle, Vogue, i-D, Wallpaper*, T: The New York Times Style Magazine and the Los Angeles Times, among others.
Reyes has had solo exhibitions at venues such as Creative Time, New York, New York; Dallas Contemporary, Texas; La Tallera, Cuernavaca, Mexico; Hammer Museum, Los Angeles, California; ICA, Miami, Florida; The Power Plant, Toronto, Canada; Walker Art Center, Minneapolis, Minnesota; Solomon R. Guggenheim Museum, New York; CCA Kitakyushu, Japan; Bass Museum, Miami; and San Francisco Art Institute, California. Reyes has participated in group exhibitions at the 21st Century Museum of Contemporary Art, Kanazawa, Japan; MAXXI National Museum of XXI Century Arts, Rome, Italy; Beijing Biennale, China; Whitechapel Gallery, London; dOCUMENTA (13), Kassel, Germany; Liverpool Biennial, United Kingdom; Gwangju Biennale, South Korea; Lyon Biennale, France and the 50th Venice Biennale, Italy.
"Think Twice" is co-curated between Design Miami and SCAD. It is organized at the SCAD Museum of Art by Humberto Moro, curator of SCAD exhibitions. With fashion styling by Rafael Gomes, fashion exhibitions director, and specially commissioned head pieces by Alberto Arango and Ramiro Guerrero for Flores Cosmos, Mexico City.
As part of this exhibition and SCAD deFINE ART programming, Reyes will present his most recent marionette theater play titled "Manufacturing Mischief," on view 5 p.m. Wednesday, Feb. 27, 2019. Fernández will present a pop-up shop at SCAD FASH Museum of Fashion + Film in Atlanta, open to the public on Feb. 28 and 29 as well as March 1.
Museum hours:
Sunday: Noon to 5 p.m.
Monday: Closed
Tuesday: 10 a.m. to 5 p.m.
Wednesday: 10 a.m. to 5 p.m.
Thursday: 10 a.m. to 8 p.m.
Friday: 10 a.m. to 5 p.m.
Saturday: 10 a.m. to 5 p.m.
The exhibition is free for all museum members, and SCAD students, faculty and staff with a valid SCAD Card. Open to the public with the cost of museum admission.
This exhibition is part of SCAD deFINE ART 2019, held Feb. 26–28 at university locations in Atlanta and Savannah, Georgia.