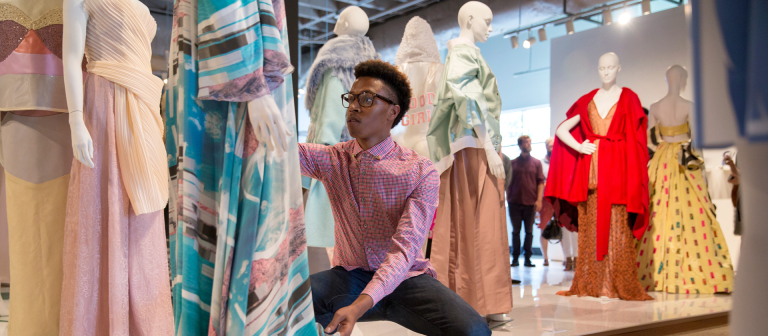 Be a part of the first SCAD Atlanta Fashion Showcase
Atlanta, GA
1600 Peachtree St.
Join us for the SCAD Atlanta Fashion Showcase, featuring premier SCAD School of Fashion senior and graduate student collections in tableaux vivant-style fashion vignettes. Attire for this event is casual chic, and guests are invited to wear springtime ensembles that showcase personal style.
Following the showcase, guests will have the opportunity to meet the designers and purchase select garments and accessories created by SCAD alumni. The university will also offer tours of the newest SCAD FASH Museum of Fashion + Film exhibition, "Shoes: Pleasure and Pain."
This event is presented as part of the inaugural SCAD FASHWKND, the university's most anticipated sartorial event of the year, held in Atlanta and Savannah.
Tickets for the SCAD Atlanta Fashion Showcase are available at SCADshow online or in person at 173 14th St. NE, beginning 10 a.m., Friday, May 5.
SCAD Atlanta Fashion Showcase Exclusive First Look admission | $50
General admission | $35
Student admission | $10
Tickets can be picked up at SCADshow Monday, May 15, through Saturday, May 20, or at SCAD Atlanta on Sunday, May 21.