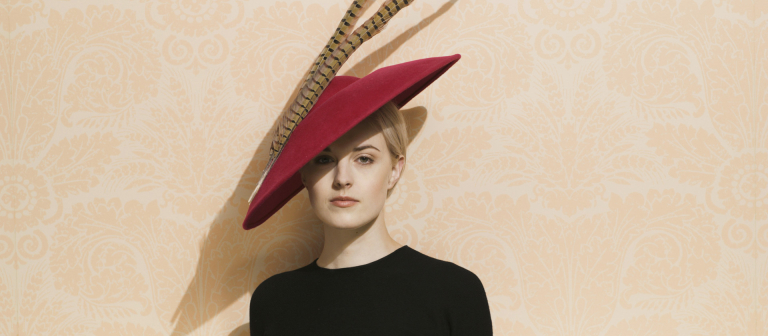 Meagan Cignoli film: 'THE MILLINER'
Join us at SCAD FASH Museum of Fashion + Film for a viewing of "THE MILLINER," a SCAD-commissioned, short cinematic history of hats and millinery by visual media artist Meagan Cignoli. Cignoli is the founder of Visual Country, an award-winning creative video production agency based in New York City. With playful stop-motion visuals and sartorial special effects, "THE MILLINER" was produced in conjunction with SCAD students and alumni, including the following:
• Music composer Todd Beyer (B.F.A., sound design, 2007)
• Assistant set designer Justin DiPiero (B.F.A., interior design, 2013)
• Hat designer Brenna McCarthy (B.F.A., accessory design, 2016)
The film also features artwork by SCAD alumni including:
• Abel Macias (B.F.A., illustration, 2002)
• Lucha Rodríguez (M.F.A., printmaking, 2011)
• Ryan Day (B.F.A., painting, 2016)
• Katie Smith (B.F.A., painting, 2016)
• Will Penny (M.F.A., painting, 2013, B.F.A., painting, 2008)
"THE MILLINER" complements the exhibition "Threads of History: Two Hundred Years Fashion," now on view through Sunday, March 12, 2017.