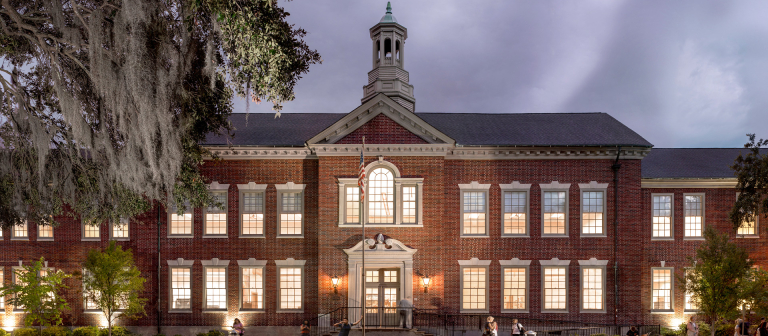 Savannah Women of Vision: Recognition ceremony
Savannah, GA
1810 Bull St.
SCAD president and founder Paula Wallace rings in Georgia Day with the Savannah Women of Vision investiture, honoring 10 women of peerless valor, altruism and intellect.
During the ceremony, each honoree will be extolled through prose, music and art. As a permanent tribute, relief portraits of the 10 women, carved by SCAD alumnus Michael Porten (B.F.A. illustration, M.F.A. painting), will adorn the walls of Arnold Hall, home of the SCAD School of Liberal Arts.
The university invites the public to join the celebration.
About the initiative
The genesis of Wallace's Savannah Women of Vision initiative, which elevates a traditionally underrepresented — and yet tremendously influential — demographic, can be traced to the Works Progress Administration's 1930s mural featured in the historic Arnold Hall Theater. The mural, a visual ode to the titans of Savannah's history, is notable in its omission of women.
By symbolically righting the historical record, Wallace honors 10 paragons of civic virtue to whom students — men and women alike — can look for inspiration. The university will offer tours of the Savannah Women of Vision portrait installation in Arnold Hall to K-12 students and educators. A free curriculum guide provides historic context to the portrait installation.
As Wallace explains, "Savannah as we know it rests on the triumphs of its women — mothers, entrepreneurs, authors, patriots, philanthropists. I created the Savannah Women of Vision at SCAD to illuminate trailblazers and their transcendent work, keeping their names and deeds not only in our hearts, but publicly acclaimed. These are our heroines."
With this timely tribute, Wallace salutes 10 Women of Vision:
Mary Musgrove Matthews Bosomworth
Abigail Minis
Mother Mathilda Beasley
Juliette Gordon Low
Flannery O'Connor
Nancy N. Lewis
Emma Morel Adler
Frances Wong
Alice Andrews Jepson
Chief Justice Leah Ward Sears
Each woman is drawn from the ranks of history and modernity, spanning class and creed.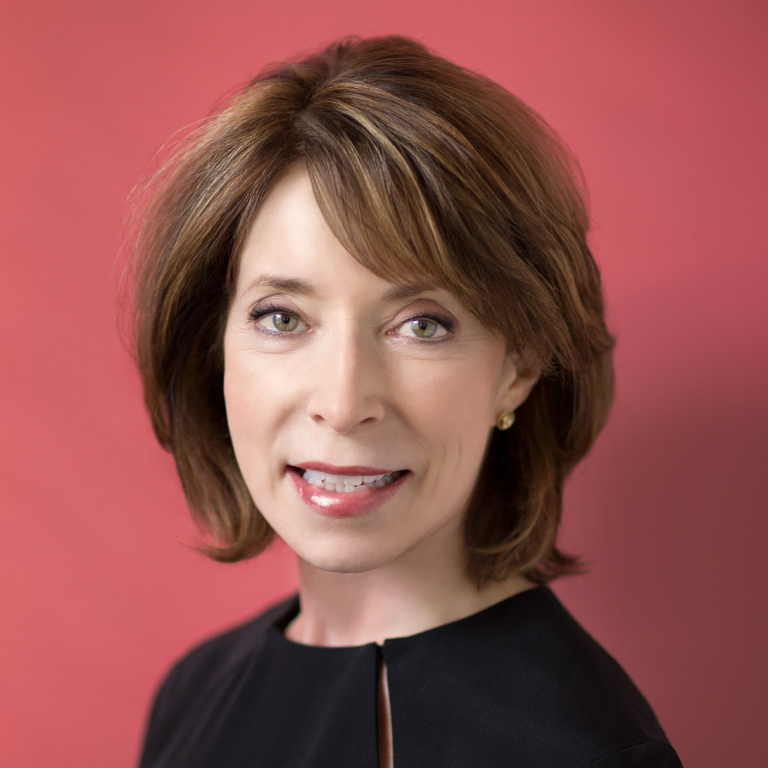 A message from SCAD president and founder Paula Wallace
So many of Savannah's trailblazers are female, and so few are recorded in the city's history or in its art. Ten years ago, when I first walked into the university's historic Arnold Hall Theater, I immediately noticed a 1930s mural — in tribute to notable Savannahians — that frames the stage. I had just one question: Where are the women?
Savannah Women of Vision begins to answer this question by presenting 10 meritorious women. Whether Savannahians by birth or by choice, they have shaped this city and beyond through their immense intellect, initiative and compassion. It is my great hope that their example will galvanize a host of new artists, educators, entrepreneurs, diplomats and philanthropists.
To Savannah's visionary women — and those to come,
Paula Wallace
SCAD president and founder
Savannah Women of Vision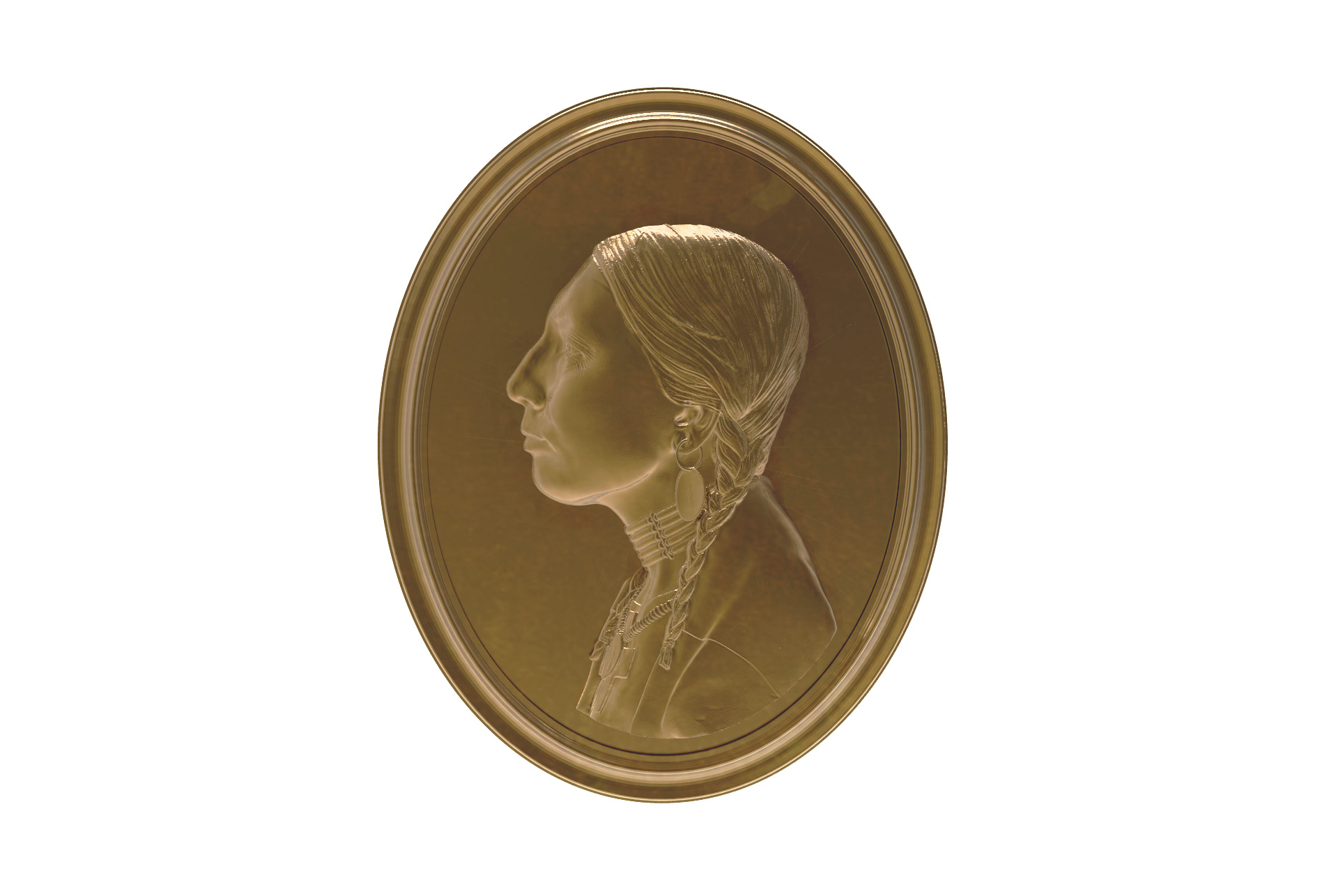 Mary Musgrove Matthews Bosomworth
(ca. 1700-ca. 1765)
Mary Musgrove Matthews Bosomworth was a pivotal interpreter, negotiator and cultural liaison between the English colonists and the local Native Americans. Notably, General James Oglethorpe and Chief Tomochichi were only able to communicate and reach accord through Bosomworth's multilingual prowess and adroit diplomacy.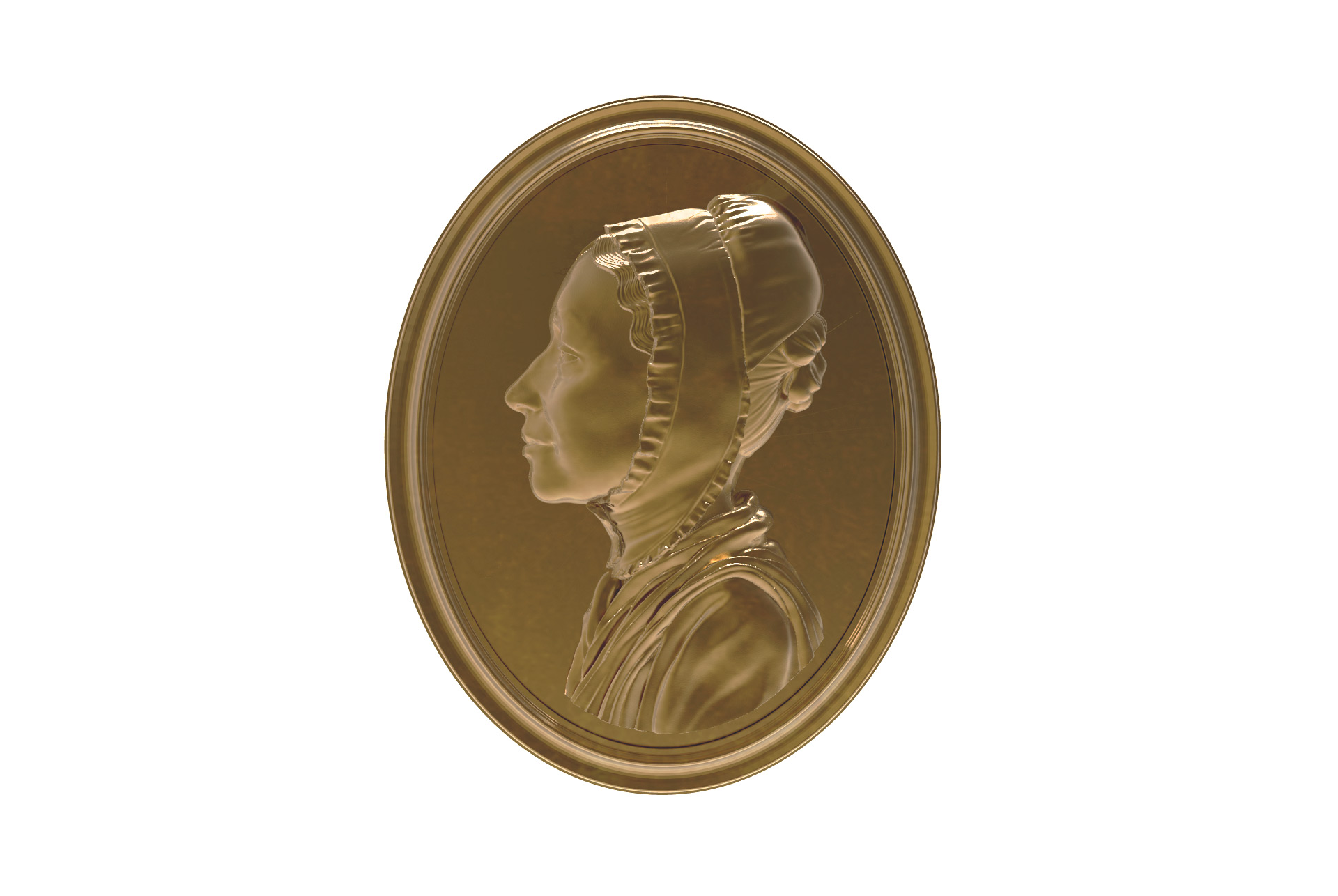 Abigail Minis
(1701-1794)
Abigail Minis, known as the "mother of Savannah's Jewish community," numbered among the first 40 Jewish settlers to arrive in Savannah, where she became a founding member of the U.S.'s third-oldest Jewish congregation. She was also a staunch supporter of the American Revolution, supplying the defenders of Savannah with money, food, ammunition and uniforms.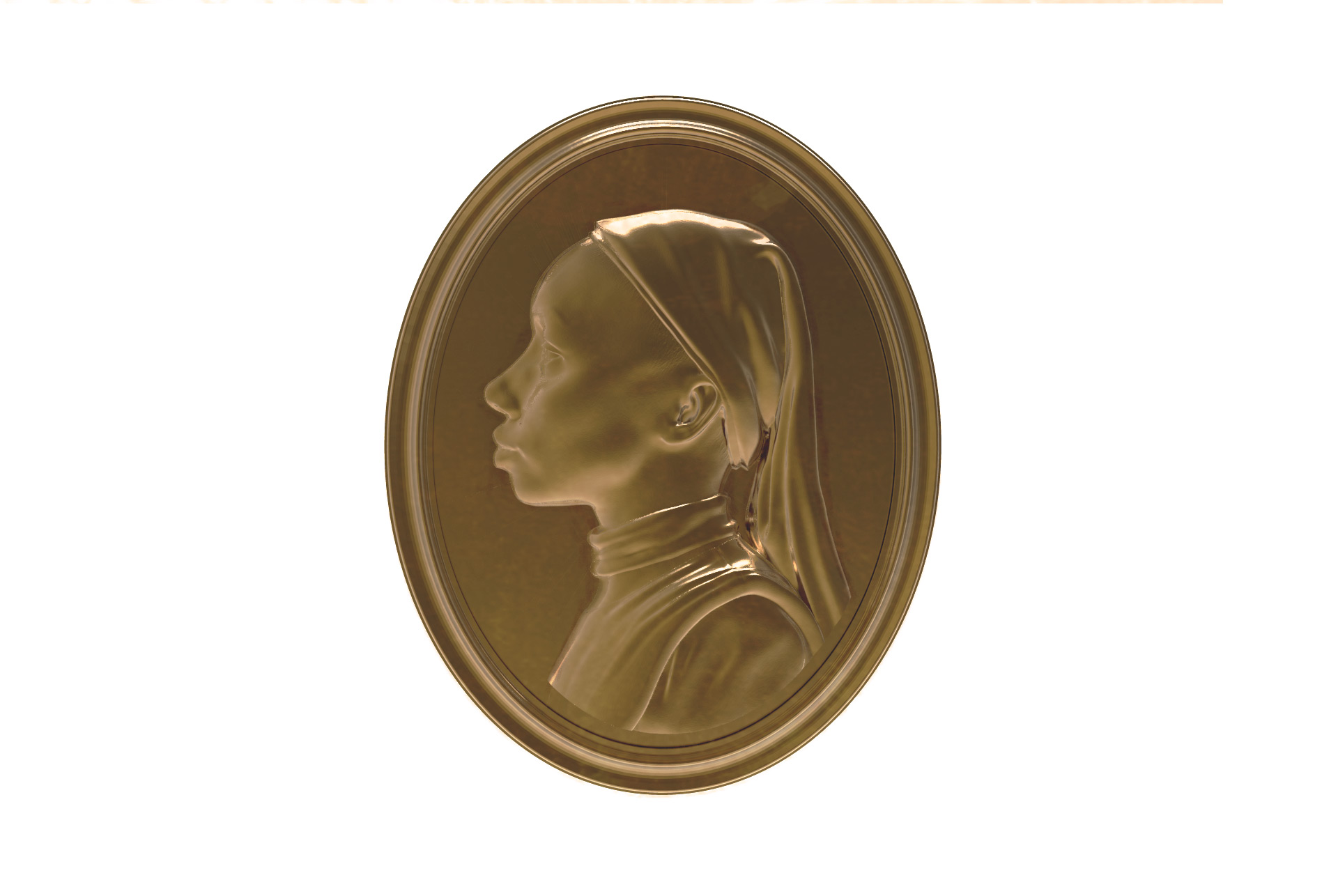 Mother Mathilda Beasley
(1832-1903)
Mother Mathilda Beasley, Georgia's first African-American nun, once ran a secret, illegal school to educate African-American children during the mid 1800s. Mother Beasley went on to donate her considerable estate to the Sacred Heart Catholic Church in order to establish the St. Francis Home for Colored Orphans, which she operated for the remainder of her life. She also founded Georgia's first group of African-American nuns, the Third Order of St. Francis.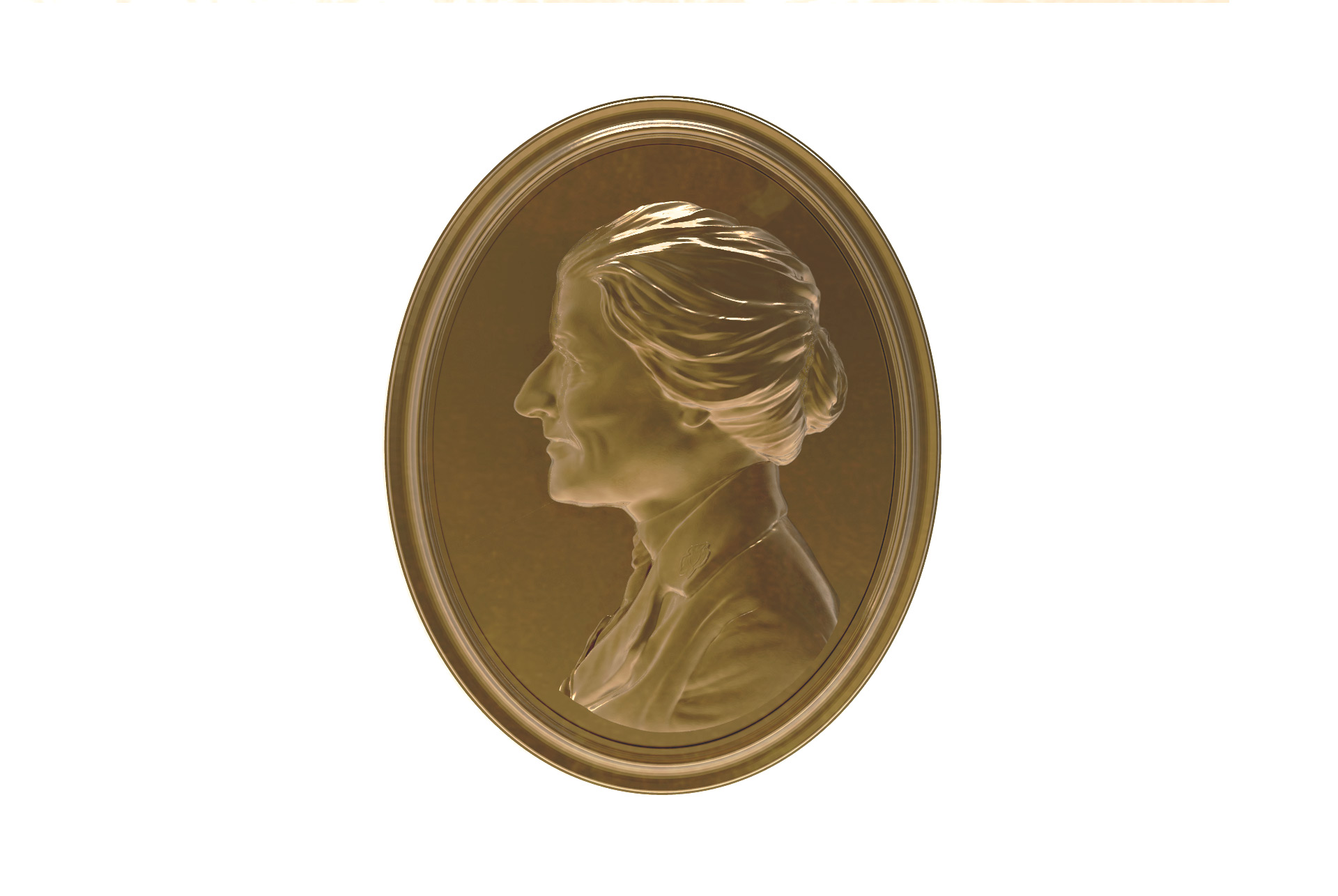 Juliette Gordon Low
(1860-1927)
Juliette Gordon Low formed the American Girl Guides patrol in Savannah with 18 registrants in 1912. This group, now known as the Girl Scouts, includes approximately 3 million members in 92 countries and nearly 60 million alumnae. Today, Low remains an inspiration to generations of Girl Scouts, embodying the courage, confidence and character to which the troops aspire.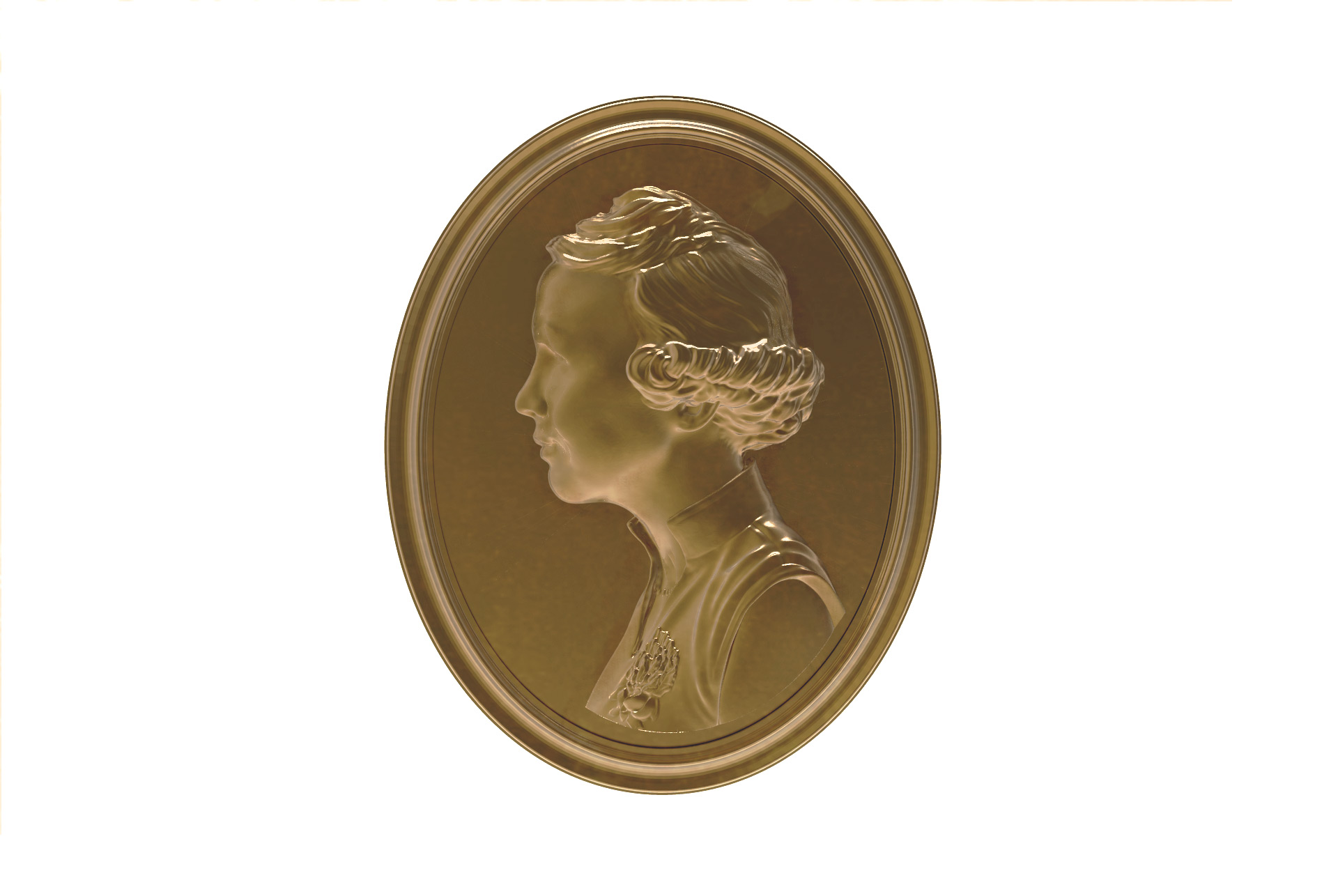 Flannery O'Connor
(1925-1964)
Born in Savannah, Flannery O'Connor is one of the most-recognized writers of the 20th century. Her short stories, novels, correspondence and essays earned her several important accolades including three O. Henry Awards, the National Book Award, grants from the Ford Foundation and the American Academy of Arts and Letters, the Rinehart-Iowa Fiction Award, a Kenyon Review fellowship, inclusion in the Best American Short Stories anthology and much more.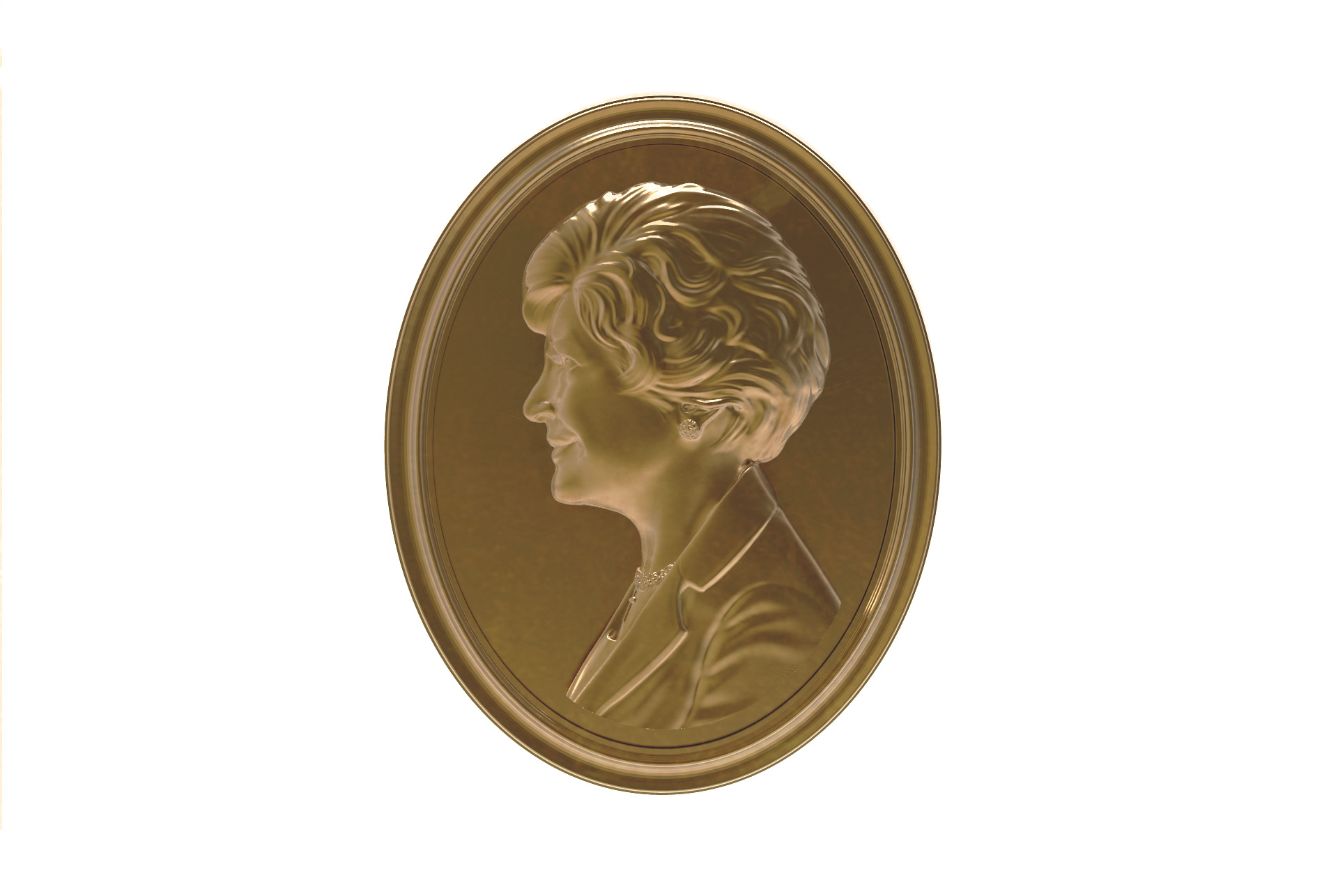 Nancy N. Lewis
(b.1927)
Nancy N. Lewis and her family continue to give and work in the name of public education, art and health. Local secondary learning academies and bastions of higher education, including SCAD, have benefited from her support. Since the opening of the Nancy N. and J.C. Lewis Cancer & Research Pavilion at St. Joseph's Candler, Savannah has become known for its elite patient care.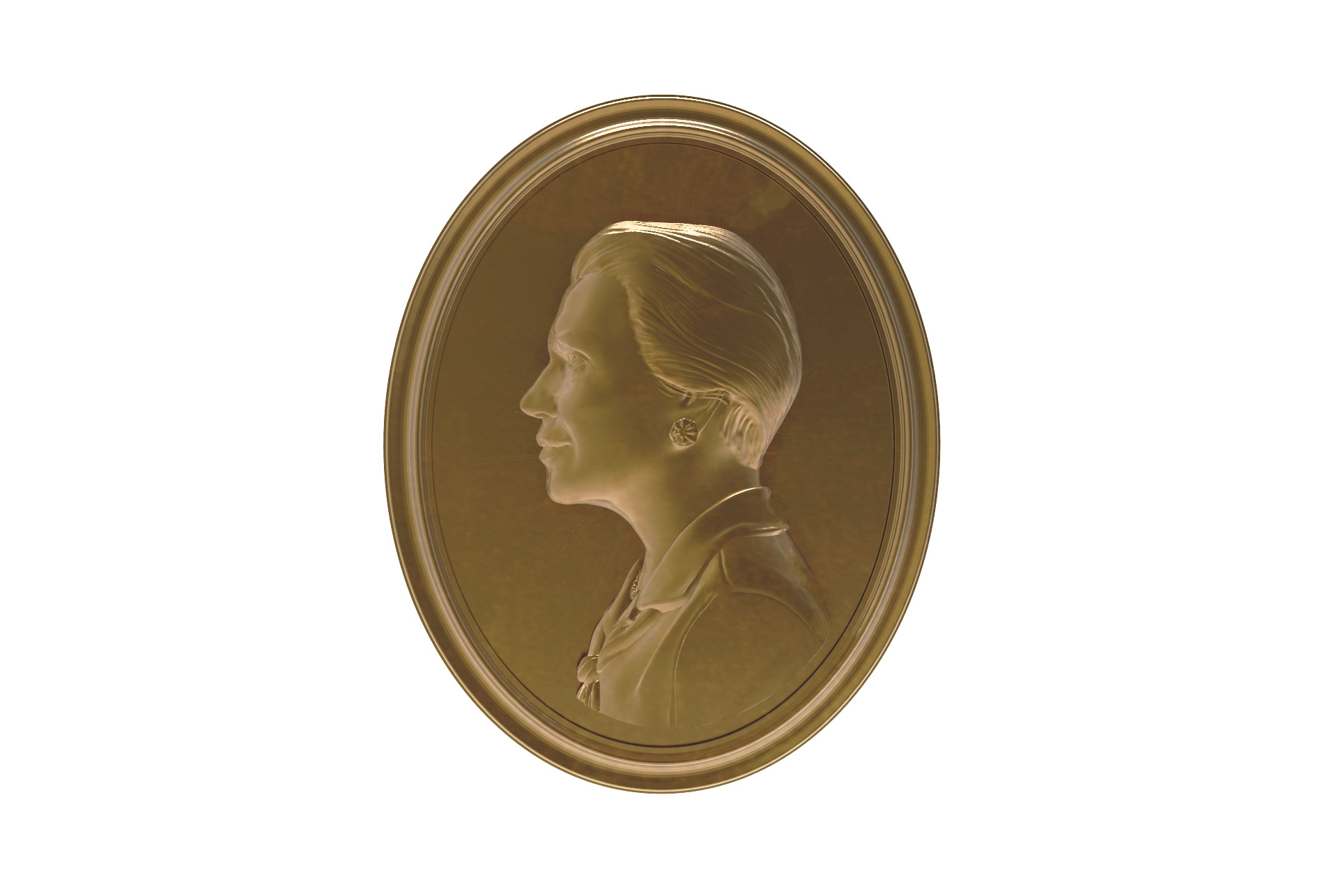 Emma Morel Adler
(b.1930)
Emma Morel Adler has served on the Savannah-Chatham County Board of Education, the Georgia Humanities Council, the Lucas Theatre for the Arts board and the Savannah Council on World Affairs, securing Savannah's future through public education, cultural stewardship and historic preservation, of which she is an ardent and outspoken national advocate. In Savannah, the Massie Heritage Center shines as Emma's masterpiece.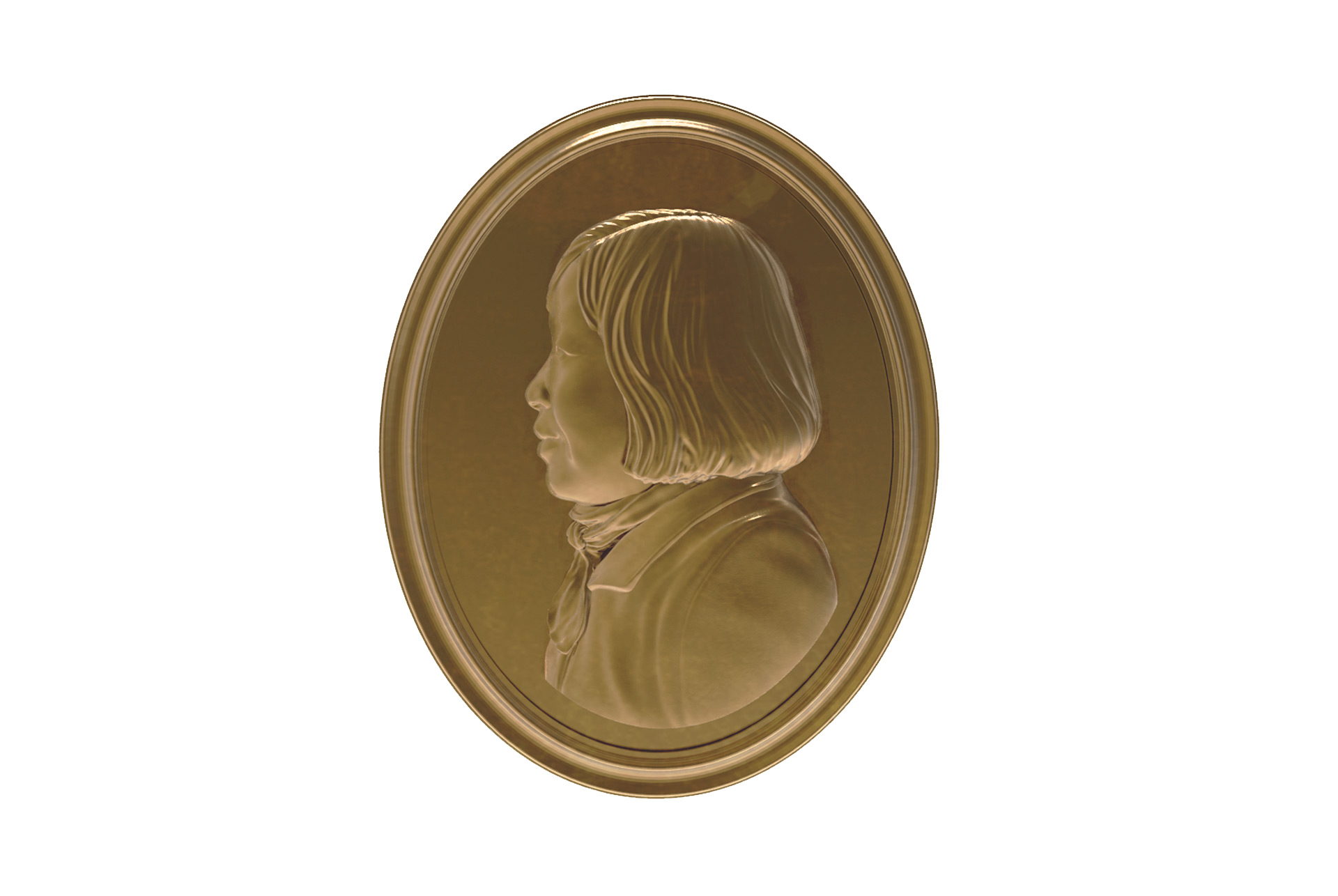 Frances Wong
(1940-2010)
Frances Wong was a lifelong educator. After a celebrated career in the Savannah-Chatham County Public School System, where she was beloved by thousands of schoolchildren and their parents, she joined higher education and spent 10 years in administrative leadership roles at SCAD, including vice president for academic services and vice president for student affairs.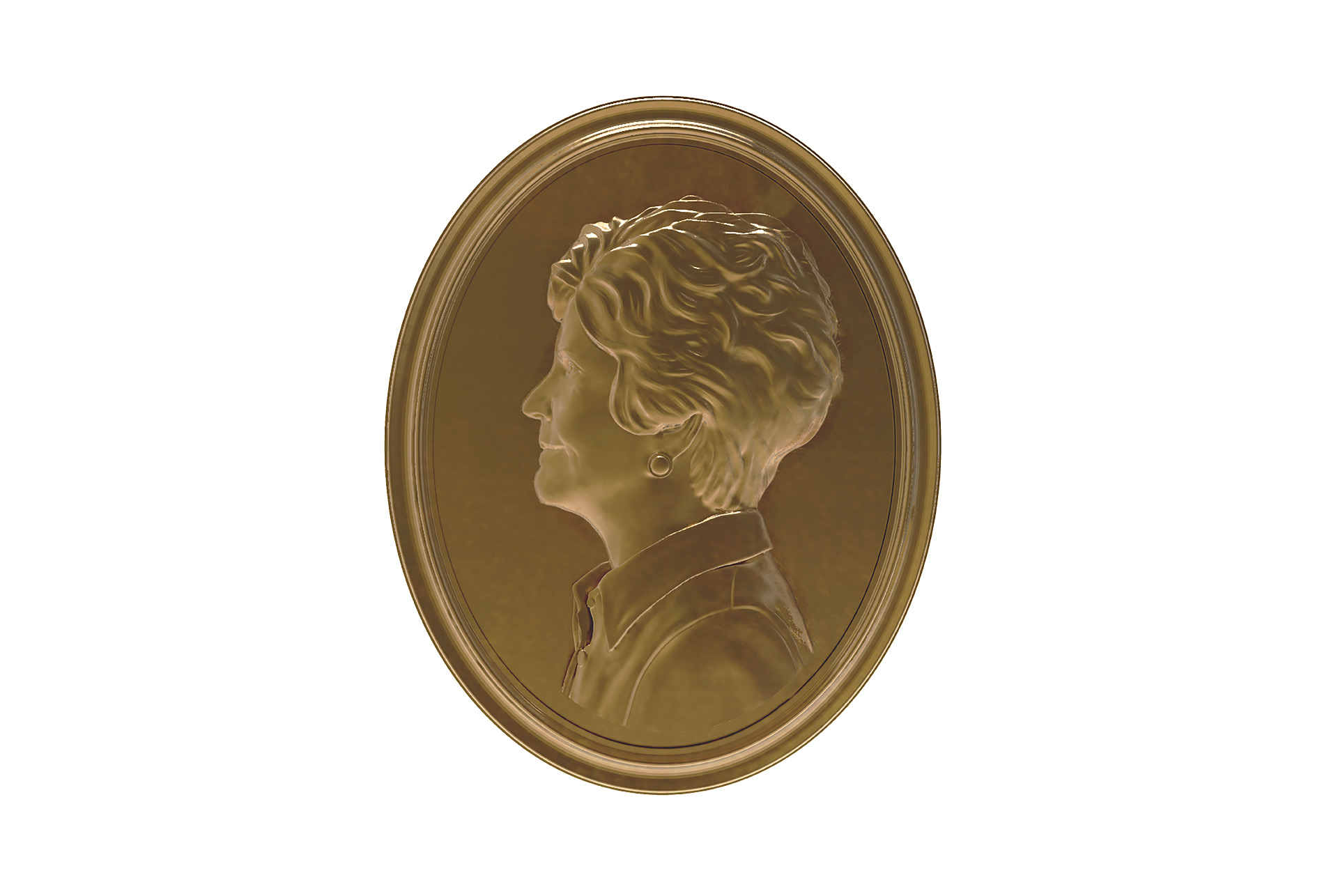 Alice Andrews Jepson
(b.1942)
Alice Andrews Jepson has a passion for local education, health care, art and culture. The Bethesda Academy, the Jepson Center for the Arts, the Jepson House Education Center, Memorial University Medical Center, The Savannah Country Day School, Savannah Philharmonic, the SCAD Museum of Art and others are testament to her positive influence and generous investment in the community.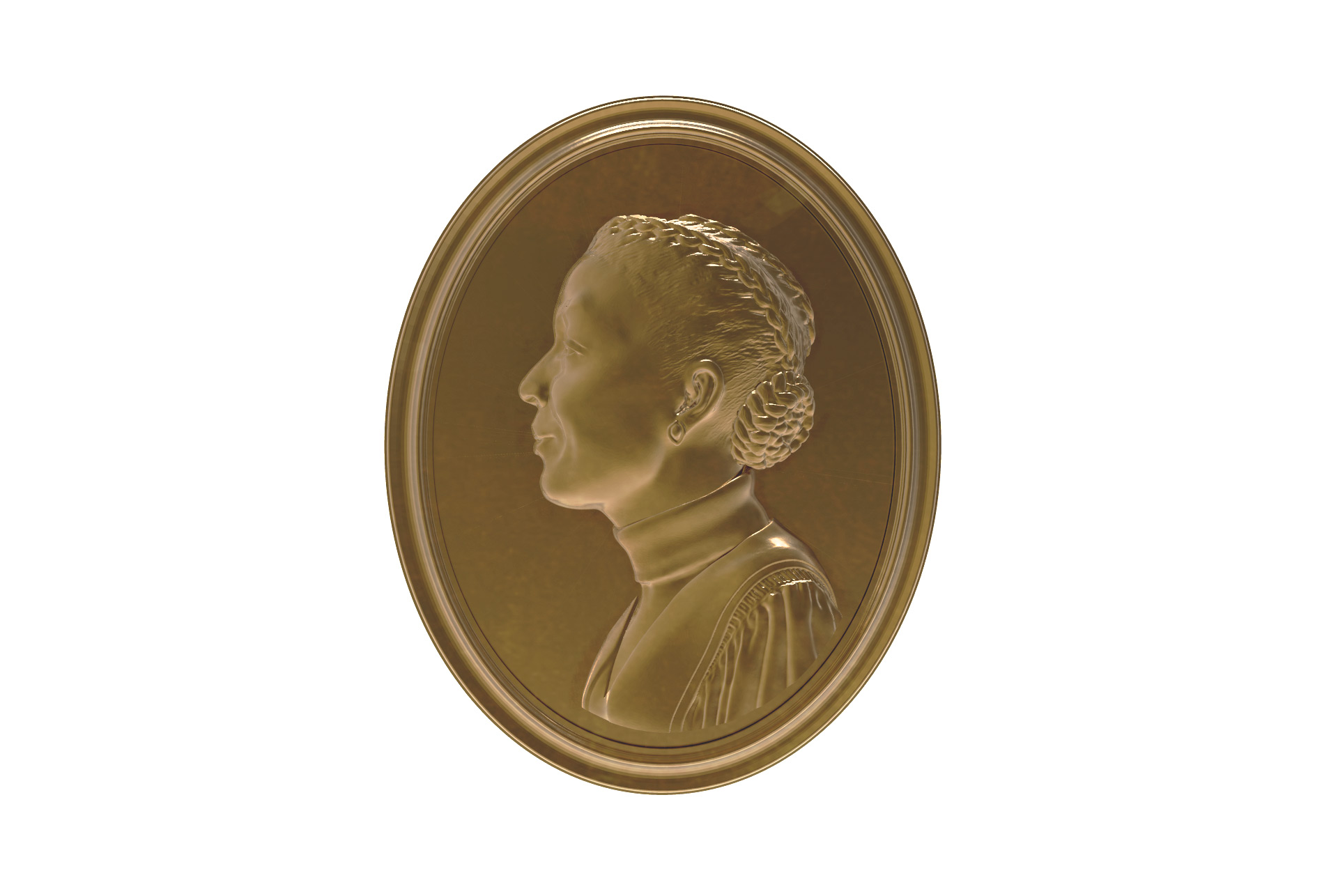 Chief Justice Leah Ward Sears, retired
(b.1955)
Former chief justice of the Supreme Court of Georgia Leah Ward Sears was the first woman and youngest person to sit on the state's highest court, as well as the first African-American to serve as chief justice on any supreme court in the U.S. She is currently a partner and practice group leader at Schiff Hardin.
Artist Michael Porten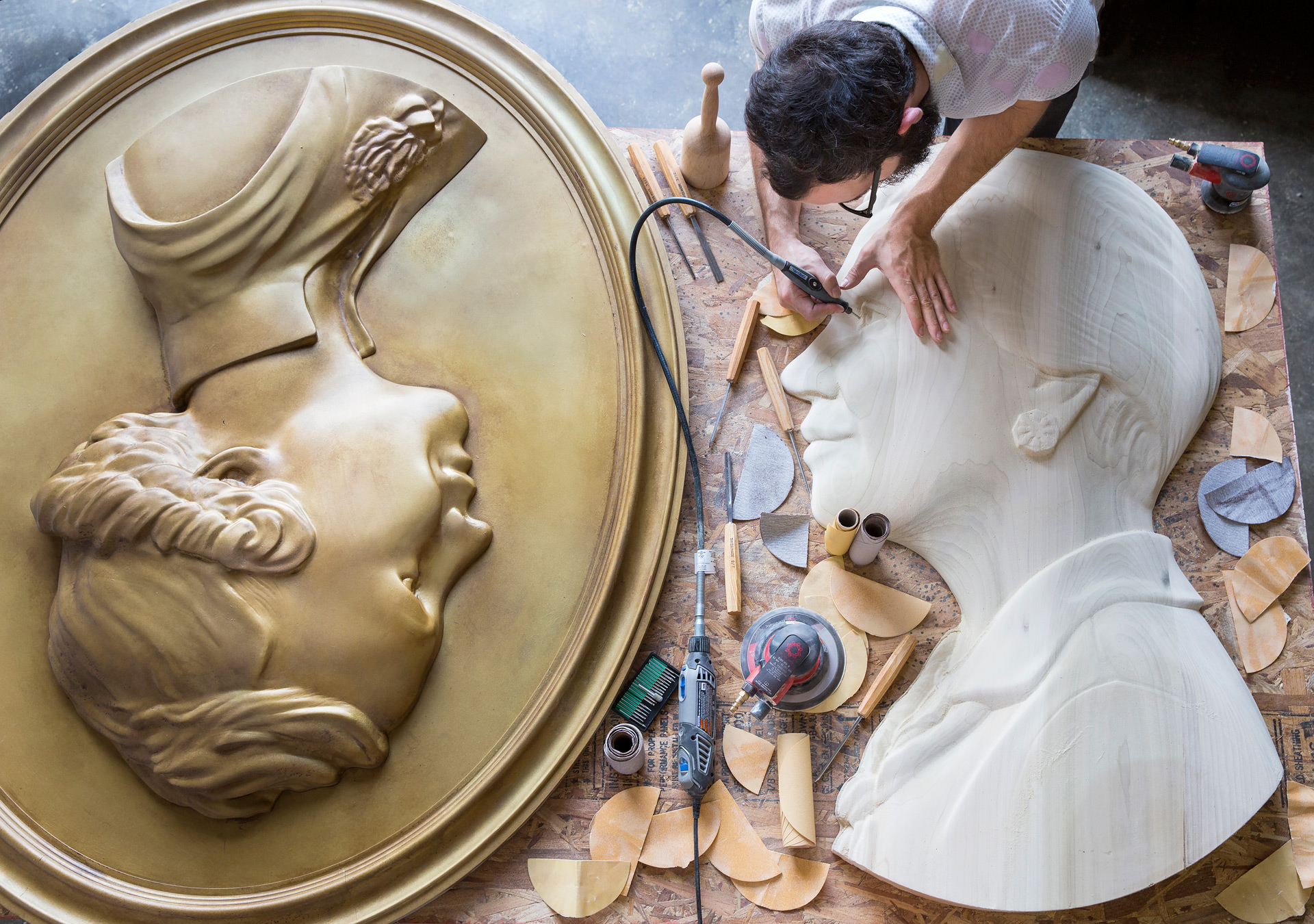 To commemorate the Savannah Women of Vision and their profound impact on the community, SCAD commissioned alumnus Michael Porten to create large relief portraits of the 10 inaugural honorees. Monumental in scale, the sculptural portraits capture the distinct likenesses of these extraordinary heroines — of both past and present — whose equally monumental contributions, resolve and courageous spirit continue to play an integral role in shaping the lives of Savannahians.
Although the portraits are executed in classic bas-relief — a style of portraiture perfected by the ancient Greeks — Porten used advanced and highly specialized tools and software to sculpturally render each woman's visage, infusing a classic medium with modern technology. Using a 3-D modeling program and a computer-controlled lathe, each likeness was hewn into poplar, then carved and sanded by hand to a velvety smoothness. The relief portraits were then coated in an antiqued, gilded finish, forever preserving each woman's image in a larger-than-life golden cameo.
The color of the works is most appropriate, as gold traditionally represents generosity and compassion, and it is the mark of benevolent patrons and those who share wisdom, knowledge and wealth with others.
Porten was born in Indianapolis, Indiana, in 1982. Through sculptural works and paintings, he has carved an aesthetic niche of his own, with inspiration often pulled from contemporary pop culture and iconography. He currently lives and works in Savannah.