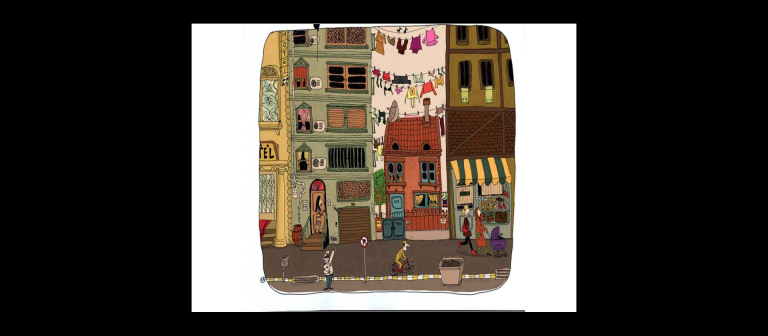 Reception and awards ceremony for 'Far From Home' exhibition
Savannah, GA
1 N. Fahm St.
"Far From Home," sponsored by the SCAD international student services office and SCAD Language Studio, is an annual juried exhibition of works by SCAD international students.
Refreshments will be served. Transportation to and from Fahm Hall Gallery will be offered based on the following schedule:
5:30 p.m.: Boundary Village
5:40 p.m.: W at The Hive and D at The Hive, in front of The Hive Café
5:45 p.m.: Turner House and Turner Annex
5:50 p.m.: Oglethorpe House
6 p.m.: Student Center
5:30 p.m.: Barnard Village
5:40 p.m.: The Terrace
5:50 p.m.: Forsyth House
6 p.m.: Alice House
The best-in-show winner will receive a $250 gift card; four other students each will receive a merit award gift card of $100.
Congratulations to Sanaz Yazdani whose illustration, "Spectrum," has been awarded the invitation image award of $100 and will be featured on this year's "Far From Home" invitation.
The exhibition, reception and awards ceremony are free and open to the public.
For more information about the "Far From Home" exhibition, email ISSO or call 912.525.7304.
Gallery hours: Monday- Friday, 9 a.m. to 5. p.m.