Expand on your English proficiency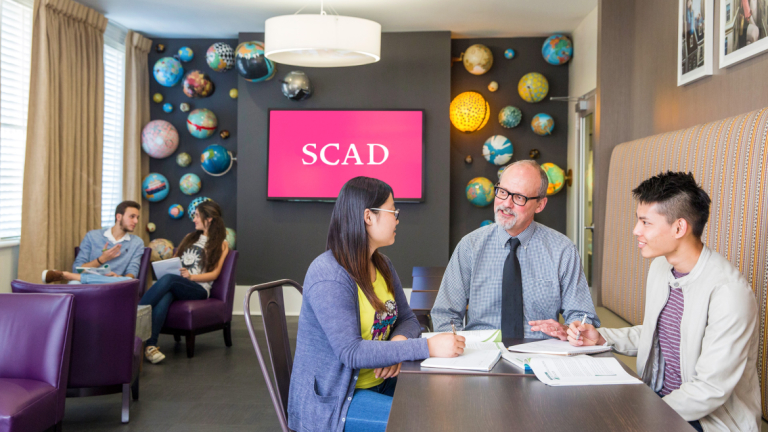 SCAD is a global university with locations on three continents and students from more than 100 countries. As a new international student, you can begin your SCAD journey through the intensive and engaging art- and design-focused English language programs offered by the SCAD Language Studio.
The SCAD Language Studio offers two paths for studying English as a secondary language:
English as a Second Language
The English as a Second Language (ESL) program is designed to address the varied needs, levels and proficiencies of degree-seeking international students to prepare them for programs at SCAD.
English Language Program
The English Language Program (ELP) provides instruction to students who are exclusively interested in developing their English to further their professional, academic or personal goals.
The SCAD Language Studio improves English language proficiency through immediate immersion into the SCAD community.
The SCAD Language Studio provides an authentic studio experience through intensive language studies, cooperative and engaging fieldwork, and a blended learning approach to language acquisition specific to university life. Students are exposed to extended-learning opportunities beyond the classroom, including observing for-credit classes, exploring innovative digital-learning environments and attending lectures or exhibitions. Individual tutoring based on assessment results and instructor feedback focuses on speaking, reading, writing and listening skills and is offered at no additional cost to SCAD Language Studio students.
Pre-orientation English instruction
The international Cultural and Academic Preparation Program (CAPP) gives new international students an early start on settling into their home away from home in the U.S. and at SCAD. Students receive instruction in English as a Second Language to help prepare them for the ESL placement test. Select a location below to learn more.
Savannah international CAPP
Get an early start on your English language instruction by enrolling in this pre-orientation summer program, where you will prepare for the ESL placement test, take field trips and adjust to life in the U.S., the Savannah community and SCAD.
Atlanta international CAPP
Explore SCAD Atlanta and the surrounding community, build friendships, get familiar with U.S. culture and prepare for the ESL placement test by enrolling in the pre-orientation summer program.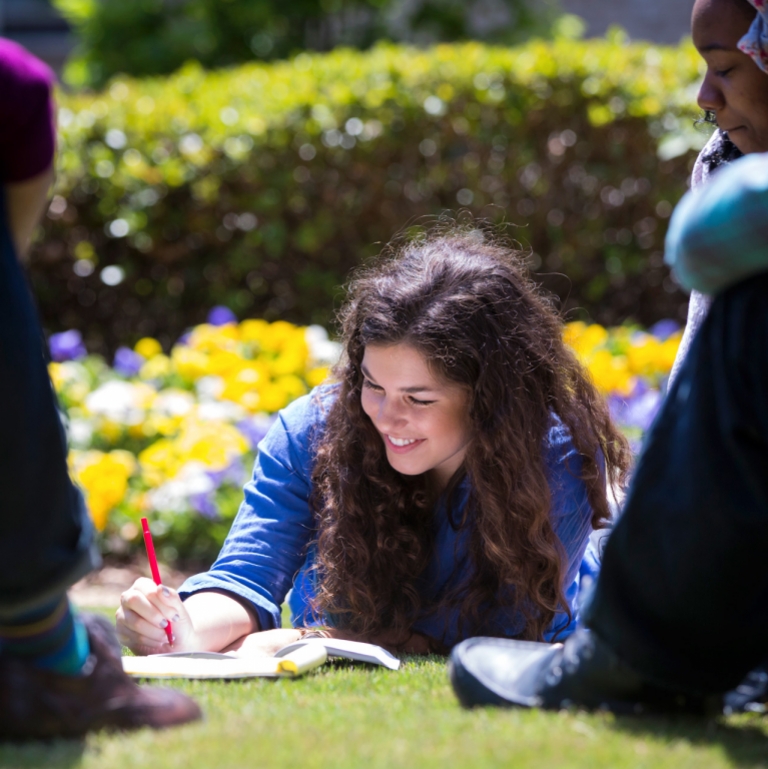 International Student Services Office
Full-time ISSO advisers help new international students transition to SCAD and U.S. culture by hosting special events and answering questions concerning university life, health care, housing, immigration, scholarships and personal matters.
Connect with SCAD Language Studio
Staff members are available to support international students with any question at any time; just call, send an email or stop by.
Atlanta
SCAD International Student Services Office
1600 Peachtree St. NW
Atlanta, Georgia
404.253.3104
sls@scad.edu
Hong Kong
North Kowloon Magistracy Building
292 Tai Po Road
Sham Shui Po, Kowloon, Hong Kong
852.2253.8185
sls@scad.edu