Press Release
/
Oct. 30
SCAD Interior Design Programs Ranked First in the Nation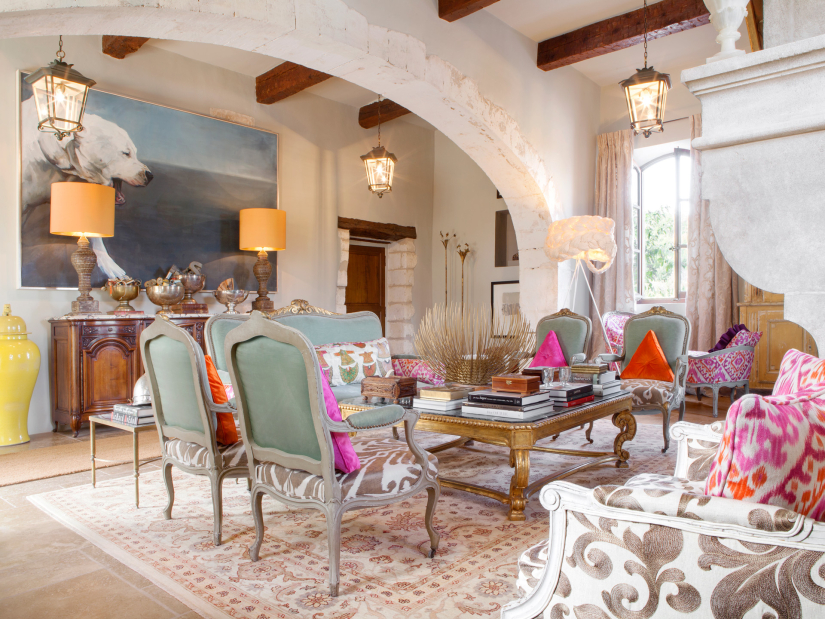 The university's undergraduate and graduate programs were named number 1 by DesignIntelligence for the seventh year.
SAVANNAH, Georgia — October 30, 2019 — The Savannah College of Art and Design (SCAD) is pleased to announce the No. 1 national ranking of its undergraduate and graduate interior design programs for 2019 by DesignIntelligence. This marks the seventh time since 2008 that SCAD has been ranked number one.  
"Interior design reigns at SCAD, the international university for creative professions," said Founder and President Paula Wallace. "From SCAD's chic, award-winning academic studios to our number-one-ranked undergraduate and graduate degree programs, we are known for interior design. I am especially proud of our alumni who admirably represent SCAD's 40-year history as the preeminent source of knowledge in the disciplines we teach. They are the best!"
The story of SCAD begins with interior design. Interior design was one of the eight original degree program offerings, and 40 years later interior design is one of the university's highest enrolled programs with nearly 800 students studying across SCAD's four global locations. Led by Founder and President Paula Wallace, learning environments and experiences are designed to be delightful, intentional, and professionally focused.
SCAD interior design students continue to be recognized as exemplary designers by notable platforms, such as the Red Dot Design Awards, the Donghia Foundation, Contract Magazine, American Society of Interior Designers, Interior Design Magazine, and others.
---
SCAD: The University for Creative Careers
The Savannah College of Art and Design is a private, nonprofit, accredited university offering more than 100 academic degree programs in more than 40 majors across its locations in Atlanta and Savannah, Georgia; Hong Kong; Lacoste, France; and online via SCAD eLearning.
SCAD enrolls more than 15,000 undergraduate and graduate students from more than 100 countries. The innovative SCAD curriculum is enhanced by advanced professional-level technology, equipment, and learning resources, as well as opportunities for internships, professional certifications, and collaborative projects with corporate partners. In 2018, the prestigious Red Dot Design Rankings placed SCAD as the No. 1 university in the U.S. and in the top two universities in the Americas and Europe. Career preparation is woven into every fiber of the university, resulting in a superior alumni employment rate. In a study of Spring 2018 SCAD graduates, 99% were employed, pursuing further education, or both within 10 months of graduation.