Press Release
/
Feb. 10, 2015
The Savannah College of Art and Design (SCAD) brings international array of artists to deFINE ART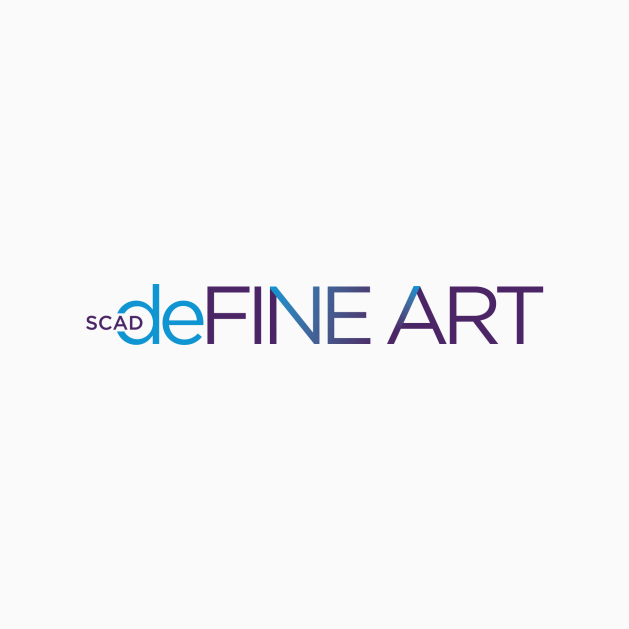 SAVANNAH, Georgia —
The Savannah College of Art and Design (SCAD) announces deFINE ART, the university's annual contemporary art showcase that offers top lectures, exhibitions, performances and public events in Savannah and Atlanta, Georgia. The event runs from Tuesday, Feb. 17 through Thursday, Feb. 19.
Visit scad.edu/defineart2015 for full listing of exhibitions, events and venues.
"Our first deFINE ART showcase was organized six years ago as a program celebrating excellence in fine art," said Laurie Ann Farrell, SCAD executive director of exhibitions. "Today deFINE ART brings together artists, curators and professionals who are actively shaping and giving rise to new artistic expression, dialogue and innovation. The program also celebrates the achievements and outstanding caliber of SCAD's fine art departments including photography, painting, printmaking and sculpture."
In Savannah, a major exhibition by deFINE ART honoree and keynote speaker Xu Bing will be on view at the SCAD Museum of Art from Tuesday, Feb. 17 through Friday, July 3. The exhibition will feature works from Bing's "Tobacco Project" and "Background Stories" series.
Also on view at the museum will be work by Michael Lin, Serge Alain Nitegeka, Nari Ward and SCAD alumnus Caomin Xie.  Ryoji Ikeda and Istanbul-based artistic duo :mentalKLINIK will also have prominent work featured during the showcase.
A sampling of work on display includes Nitegeka's site-specific installation "Configuration in Black," a labyrinth of black-lacquered wood beams that invites viewers to decide their own passage through the space. Ward's work "We The People" will illustrate the opening declaration in the U.S. Constitution with found and repurposed items including shoelaces that allude to the phrase "to pull yourself up by your bootstraps," while Xie's spiritual abstract paintings such as "Brahma #1" will ponder the magnitude of the universe.
Other Savannah galleries will exhibit work by SCAD alumnus Scott Carter and a group project titled "Linear Abstraction" that features new and site-specific works from Marco Breuer, Rana Begum, Michelle Grabner, Terry Haggerty, John Houck, Matt Mignanelli and Rafael Vega, among others. SCAD student work in the fields of photography and painting will also be spotlighted.
deFINE ART 2015 will also include a commissioned performance by the German-based artist duo Mwangi Hutter and a finger-tutting performance by San Francisco-based dance troupe Finger Circus.
In Atlanta, SCAD will present exhibitions by Matthew Day Jackson, Jesper Just and SCAD alumna Naimar Ramirez. 
"deFINE ART offers a wonderful opportunity to present an international array of leading contemporary artists alongside emerging SCAD talent," Storm Janse van Rensburg, SCAD head curator, said. "While the artists hail from a broad range of geographical locations, there are points of resonance and conceptual connectivity throughout the exhibitions."
An exhibition of garments by late fashion icon Oscar de la Renta, curated by André Leon Talley, will also be on view separately at the museum during deFINE ART. The fashion showcase includes designs worn by celebrity clients and de la Renta's longtime supporters including Anna Wintour, Hillary Clinton, Beyoncé, Nicole Kidman, Taylor Swift, Sarah Jessica Parker, Oprah Winfrey and many others.
Join the conversation on Twitter and Instagram by mentioning @SCADMOA and using #deFINEART when posting about the exhibition.
scadmoa.org
facebook.com/scadmoa

About the Savannah College of Art and Design
The Savannah College of Art and Design (SCAD) is a private, nonprofit, accredited institution conferring bachelor's and master's degrees at distinctive locations and online to prepare talented students for professional careers. SCAD offers degrees in more than 40 majors. With over 29,000 alumni worldwide, SCAD demonstrates an exceptional education and unparalleled career preparation.
At locations in Savannah and Atlanta, Georgia; in Hong Kong; in Lacoste, France; and online through SCAD eLearning, the diverse student body consists of nearly 12,000 students, from across the United States and more than 100 countries. SCAD's innovative curriculum is enhanced by advanced, professional-level technology, equipment and learning resources. The university, students, faculty and alumni have garnered acclaim from respected organizations and publications worldwide including Time, Vogue Magazine and U.S. News & World Report. For more information, visit the official SCAD blog.
For further information, please contact:
Erika Oman
FITZ & CO
212-627-1455 ext. 0929
Camille Desprez
FITZ & CO
212-627-1455 ext. 0920