Connect. Create. Come home.
The SCAD Alumni Atelier, an artist ambassadorship conceived and endowed by SCAD President and Founder Paula Wallace, enriches the creative and professional endeavors of distinguished SCAD graduates. Under the mentorship of President Wallace, alumni expand the boundaries of their work, strengthen their connection with their alma mater and join a select group of ambassadors within the university's global network of emerging artists and scholars.
An exceptional artistic opportunity
This unparalleled experience affords the university's most talented and visionary alumni the opportunity to spend an academic quarter at one of three inspiring and diverse SCAD locations — Atlanta, Savannah or Lacoste — creating and designing site-specific work and representing the university as Alumni Atelier ambassadors.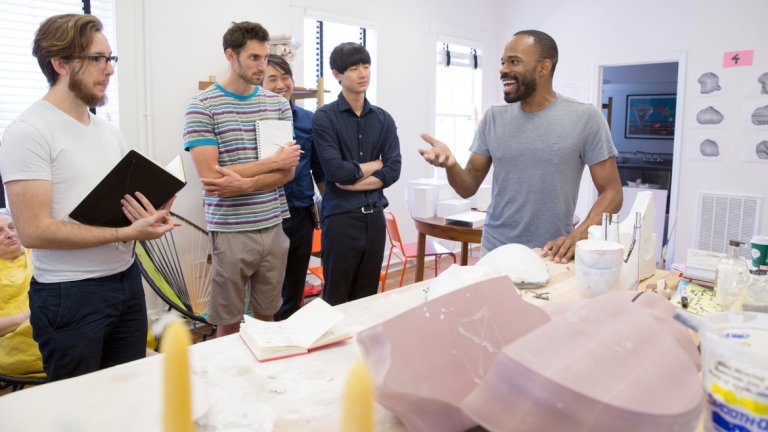 About the Atelier
The SCAD Alumni Atelier is a life-changing experience, offering the recipient the opportunity to focus on their work in a unique environment.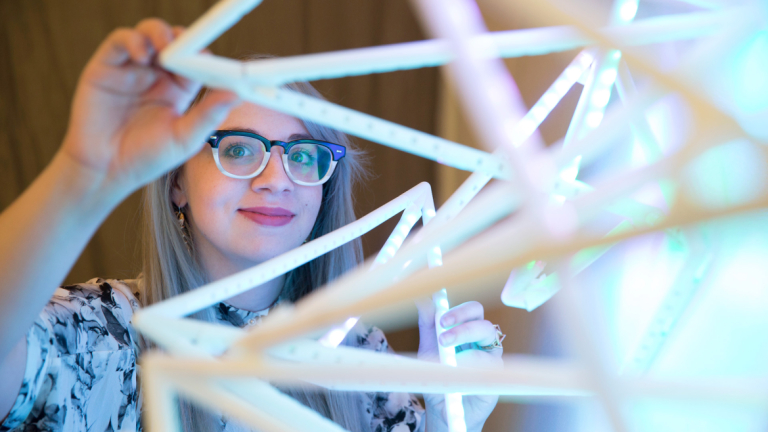 Deadlines and schedules
Award recipients serve as on-campus ambassadors for one academic quarter.