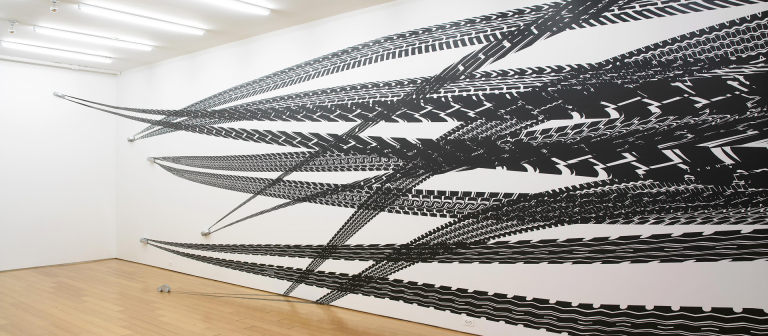 Regina Silveira exhibition: "Track Series (Octopus)"
Savannah, GA
601 Turner Blvd.
"Track Series (Octopus)" is part of the continuing "Derrapagem" series of vinyl-decal mural installations by Brazil-based artist Regina Silveira. Acclaimed for her playful and exaggerated interpretations of space and scale, Silveira engages the layered graphics of car tire tracks to resemble octopus tentacles reaching the length of the gallery. "Track Series (Octopus)" responds to the elongated, rectangular dimensions of the gallery, creating dynamic waves of movement that expand across the wall and encompass visitors as they move through this museum space.
Lecture: Thursday, Sept. 19, 5 p.m.
Reception: Friday, Sept. 20, 6:30-7:30 p.m., as part of the SCAD Savannah gallery hop
The exhibition, lecture and reception are free for all SCAD students, faculty, staff and museum members. Open to the public with the cost of museum admission.