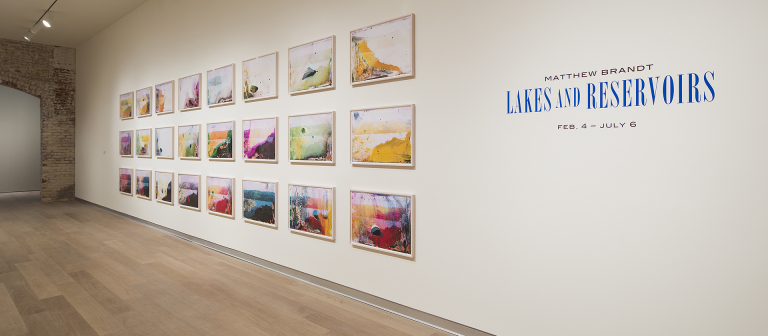 Matthew Brandt exhibition: 'Lakes and Reservoirs'
Savannah, GA
601 Turner Blvd.
"Lakes and Reservoirs," an exhibition of photographs by Los Angeles-based photographer Matthew Brandt, is the artist's first solo show in the Southeast. Influenced largely by generations of landscape photographers before him, Brandt's process of exploration and experimentation takes the tradition one step further.
Using his surroundings as an additive medium, Brandt's printed photographs are bathed in a mixture of water collected from the site in which the composition was derived. Through this experimental process, the artist becomes closer to his specific subjects and gains a better understanding of his surroundings as a whole. This controlled technique mirrors the chemical composite of the photographed landscape and therefore symbolizes today's ecological concerns about the deterioration of our natural world. 
Presented as part of the 2014 deFINE ART program, Feb. 18-21
Reception: Tuesday, Feb. 18, 6-7:30 p.m.
Museum hours:
Sunday, noon to 5 p.m.
Monday, closed
Tuesday, 10 a.m. to 5 p.m.
Wednesday, 10 a.m. to 5 p.m.
Thursday, 10 a.m. to 8 p.m.
Friday, 10 a.m. to 5 p.m.
Saturday, noon to 5 p.m.
All deFINE ART lectures, receptions and events are free and open to the public.
The exhibition is free for all SCAD students, faculty, staff and museum members and open to the public with the cost of museum admission.
This exhibition has been curated by SCAD Museum Program Manager Melissa Messina.