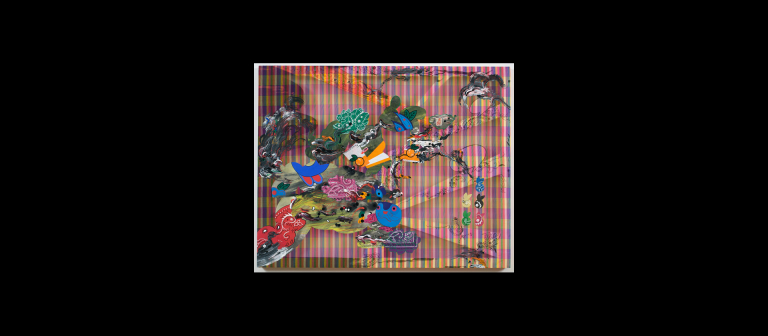 Jiha Moon exhibition in Atlanta: "All Kinds of Everything"
Atlanta, GA
SCAD Atlanta, 1600 Peachtree St.
"All Kinds of Everything" features mixed-media works by Atlanta, Georgia-based artist Jiha Moon. These works were created during and after her residency at the Fabric Workshop and Museum in Philadelphia, Pennsylvania. Moon's vibrant and dense works are teeming with formal and conceptual elements such as bold color combinations, visual references to Eastern and Western culture, and an engagement with "high" and "low" forms of art. Provocative and playful, Moon's collaged compositions embrace "all kinds of everything," from painted landscapes sprinkled with stickers to glittery pop culture emblems, and encourage multiple interpretations.
Gallery hours: Monday through Friday, 8:30 a.m. to 5:30 p.m.
The exhibition is free and open to the public.