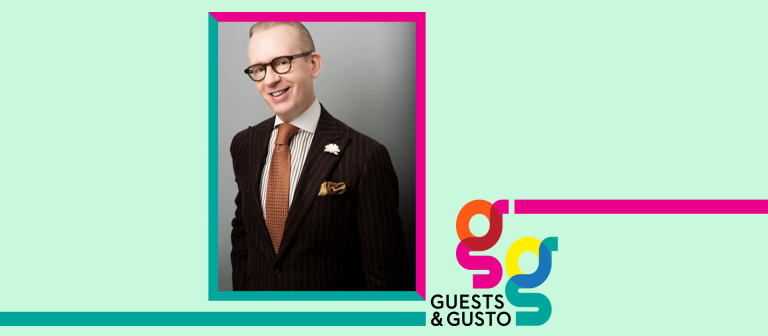 Dress for drama with Emmy Award-winning costume designer David Zyla on 'Guests and Gusto'
From New York Fashion Week to Bergdorf Goodman, Broadway shows to daytime dramas, Emmy Award-winning designer, stylist, and author David Zyla has found success in the fashion industry and dressed the most recognizable faces in popular culture. Zyla has been profiled in top publications like British Vogue, WWD, The Sartorialist, and The New York Times.
He shares his style secrets and highlights from his extraordinary career. Follow @davidzyla on Instagram.
About 'Guests and Gusto'
Tune in to the SCAD virtual series Guests and Gusto for conversations and content with leading cultural voices. Meet the creators and innovators remaking creative industries and get essential insight to guide your career in art, design, and entertainment.
This event is open to the public.