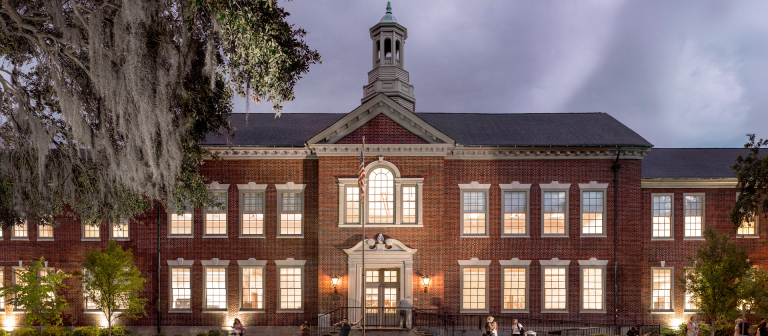 Savannah Women of Vision
Savannah, GA
1810 Bull St.
Join SCAD President and Founder Paula Wallace for a ceremony celebrating Savannah Women of Vision, an elite cadre of trailblazers whose remarkable ideas, insightful leadership, and distinguished service have profoundly sculpted the city of Savannah.
2020 honorees
Clermont Huger Lee
Suzanne Shank
During the ceremony, the honorees will be extolled through prose, music, and art. As a permanent tribute, relief portraits of the women, carved by SCAD alumnus Michael Porten (M.F.A., painting, 2012; B.F.A., illustration, 2004), will adorn the walls of Arnold Hall, home of the SCAD School of Liberal Arts.
Previous honorees
Emma Morel Adler
Mother Mathilda Beasley
Mary Musgrove Matthews Bosomworth
Miriam Center
Edna Jackson
Alice Andrews Jepson
Nancy N. Lewis
Juliette Gordon Low
Abigail Minis
Mary Lane Morrison
Flannery O'Connor
Chief Justice Leah Ward Sears
Fredericka Washington
Sema Wilkes
Frances Wong
The university invites the public to join the celebration.
About the investiture
The genesis of President Wallace's Savannah Women of Vision initiative, which elevates a traditionally underrepresented — and yet tremendously influential — demographic, can be traced to the grand 1930s New Deal-era mural in the historic Arnold Hall theater. The mural, a visual ode to the titans of Savannah's history, is notable in its omission of women.
By symbolically righting the historical record, Wallace honors these paragons of civic virtue to whom students — men and women alike — can look for inspiration. The university offers tours of the Savannah Women of Vision portrait installation in Arnold Hall to K–12 students and educators. A free curriculum guide provides historic context to the portrait installation.
As Wallace explains, "Savannah as we know it rests on the triumphs of its women — mothers, entrepreneurs, authors, patriots, philanthropists. I created the Savannah Women of Vision at SCAD to illuminate trailblazers and their transcendent work, keeping their names and deeds not only in our hearts, but publicly acclaimed. These are our heroines."
Clermont Huger Lee
(1914–2006)
One of the first women to lead a landscape architecture practice in Georgia, Clermont Huger Lee was the foremost expert in re-creating historic landscapes in mid-20th-century Savannah. Her work was meticulously researched, with a particular focus on formal English and American gardens of the antebellum period. Lee was also responsible for working to found the Georgia State Board of Landscape Architects, a licensing board for landscape architects across the state. Her work can be experienced in the gardens at the Isaiah Davenport House, Juliette Gordon Low Birthplace, and Owens-Thomas House, all in Savannah.
Suzanne Shank
(1952–present)
A lauded veteran of the investment banking industry, Suzanne Shank is the chairwoman, CEO, and founding owner of Siebert Cisneros Shank & Co., LLC. Shank, a Savannah native, has been celebrated as a leader in finance by American Banker magazine and was named one of the 50 Most Influential Black Women in Business by Black Enterprise magazine. She has also been recognized on Essence magazine's Power List and was named a National Entrepreneur of the Year by the Madam C. J. Walker Center. Shank is deeply committed to causes promoting mentorship of inner-city youth and has formed and supported various mentorship programs across the country. An active industry and civic leader, she serves on boards for the Citizens Budget Commission, Women in Public Finance, Detroit Institute of Arts, and Detroit Regional Chamber, among others.
Artist Michael Porten
(M.F.A., painting, 2012; B.F.A., illustration, 2004)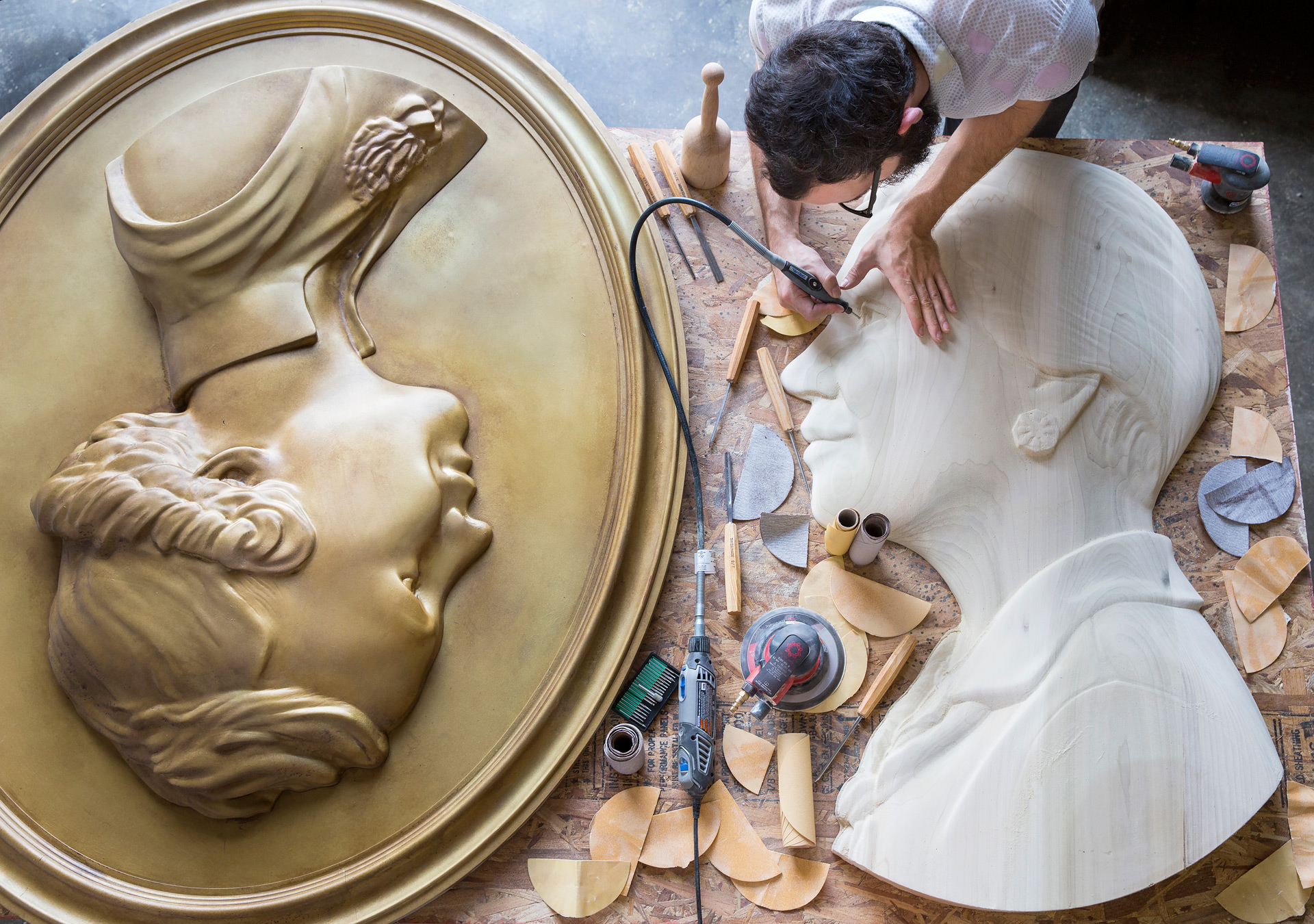 To commemorate the Savannah Women of Vision and their profound impact on the community, SCAD commissioned alumnus Michael Porten to create large relief portraits of the honorees. Monumental in scale, the sculptural portraits capture the distinct likenesses of these extraordinary heroines — of both past and present — whose equally monumental contributions, resolve, and courageous spirit continue to play an integral role in shaping the lives of Savannahians.
Although the portraits are executed in classic bas-relief — a style of portraiture perfected by the ancient Greeks — Porten used advanced tools and software to sculpturally render each woman's visage, infusing a classic medium with modern technology. Using a 3D modeling program and a computer-controlled lathe, Porten hewed each likeness into poplar, then carved and sanded by hand to a velvety smoothness. The relief portraits were then coated in an antiqued, gilded finish, forever preserving each woman's image.
The gilded finish holds meaning, as gold traditionally represents generosity and compassion. It is the mark of benevolent patrons and those who share wisdom, knowledge, and wealth with others.
Porten was born in Indianapolis, Indiana, and lives and works in Savannah. Through sculptural works and paintings, he has inscribed his own aesthetic niche, often pulling inspiration from contemporary pop culture and iconography.