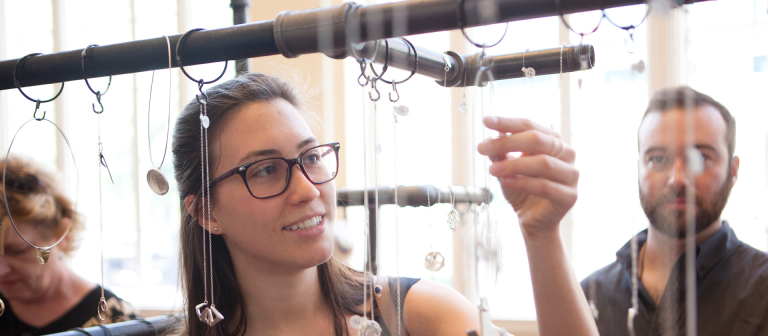 Curate your collection at jewelry trunk show
Browse and purchase unique, wearable art designed by SCAD jewelry students, alumni, faculty and staff at this two-day jewelry trunk show.
Thursday, May 18, 2017, 4–8 p.m.
Friday, May 19, 2017, 10 a.m. to 6 p.m.
This event, hosted by the jewelry program, is free and open to the public.
For more information, email Jay Song at hsong@scad.edu.