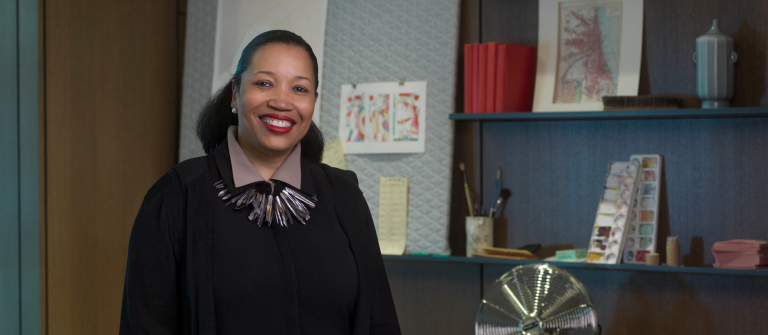 Explore the future of design and global culture with Cheryl Durst
Atlanta, GA
173 14th St. NE
Join Cheryl Durst, executive vice president and CEO of the International Interior Design Association, for an in-depth conversation about how the multidisciplinary aspects of design impact life, culture, commerce and brand, and how to prepare for a more design-centric future.
As part of the IIDA team for more than 20 years, Durst has contributed her design expertise to Knoll, Westinghouse Furniture Systems and more. She was named one of Newcity's Design 50 in 2015, and Interior Design magazine named her to its Hall of Fame in 2016, citing her as "an ambassador for innovation and expansion, and a visionary strategist."
This event, part of the School of Building Arts lecture series, is free and open to the public.
For more information, email professor Liset Robinson at lrobinso@scad.edu.