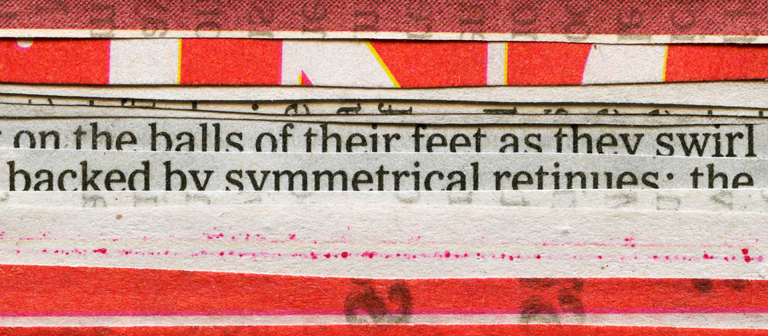 Gallery Talk: 'Take Note'
Savannah, GA
201 E. Broughton St.
Join us for a gallery talk with artist Alex Gingrow (M.F.A., painting, 2007), SCAD visual resources center manager Robin Miller and SCAD painting professor Todd Schroeder. The three artists are featured in "Take Note," an exhibition exploring text in art. Gingrow's installation of 31 paintings appropriates a daily desk calendar to explore personal narrative. Miller's "undexed" series remixes the text from library index cards to form irreverent phrases. Schroeder's paintings explore the possibilities of composition based on a single phrase. The gallery talk will examine the artists' conceptual frameworks and processes. Curators Amanda York and Ben Tollefson will moderate.
About 'Take Note'
The group exhibition "Take Note" explores the many and varied possibilities of text-based artistic expression. The standardization of language is undermined by the varied approaches in this exhibition, wherein artists engage words and letters for formal, narrative and archival purposes. Created over the past 10 years, the works employ familiar text and symbols to reconsider meaning in various forms of visual communication, thereby transforming text into image. "Take Note" is on view at Gutstein Gallery Feb. 2–April 10, 2017.
The gallery talk and exhibition are free and open to the public.
This gallery talk is part of deFINE ART 2017, held Feb. 21–24 at SCAD locations in Savannah and Atlanta, Georgia, and Hong Kong. DeFINE ART is an annual program of exhibitions, lectures, performances and public events that highlights emerging and established artists and visionaries.