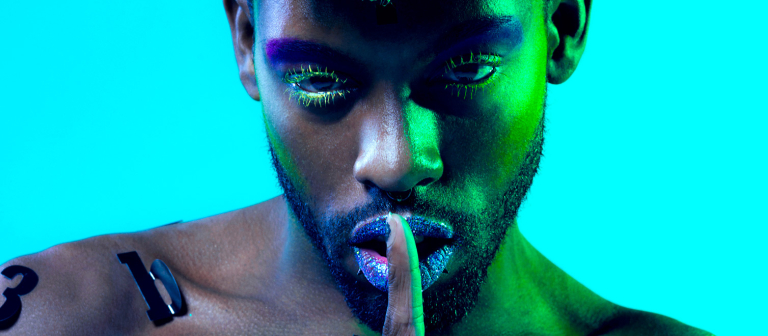 Group exhibition: 'Oversaturated'
Savannah, GA
668 Indian St.
SCAD presents "Oversaturated," a group exhibition featuring paintings, photographs and sculptures by SCAD alumni, faculty and students. The exhibition brings together bold, vibrant works and pays homage to Carlos Cruz-Diez — the deFINE ART 2017 honoree — and his long career of examining color as an autonomous reality.
Artists included in the exhibition use color in three distinct ways: formal, political and emotive. Formal works employ color as an essential compositional device, as can be seen in the hard-edged abstractions of Daniela Marin (B.F.A., painting, 2015), the fiber works of Emma Balder (B.F.A., painting, 2012) and the patterned paintings of Tom Francis, SCAD painting academic program coordinator. Political use of color addresses social issues, such as the exploration of gender and sexuality in bold photographs by Matt Slade (B.F.A., photography, 2016), Kyle Henderson (B.F.A. photography) and Haley Varacallo (B.F.A., photography, 2015), while colorful mixed media works by Kenzie Adair (B.F.A., painting, 2014) provide commentary on traditional ideas of femininity. Finally, emotive color is exploited as a means of eliciting poignant responses in viewers. This sentiment is found in wistful photographs by Anna Brody (B.F.A. photography) and playful assemblages by Laila Kouri (M.F.A., painting, 2015).
"Oversaturated" is curated by Ben Tollefson, assistant curator of SCAD exhibitions.
Closing reception: Friday, Feb. 24, 5–7 p.m. 
Gallery hours: Monday–Friday, 9 a.m. to 5 p.m.
The reception is free and open to the public. The exhibition is free with valid SCAD Card and open to the public by appointment. For more information, contact Hillary Eustis at heustis@scad.edu.
This exhibition is part of deFINE ART 2017, held Feb. 21–24 at SCAD locations in Savannah and Atlanta, Georgia, and Hong Kong. DeFINE ART is an annual program of exhibitions, lectures, performances and public events that highlights emerging and established artists and visionaries.