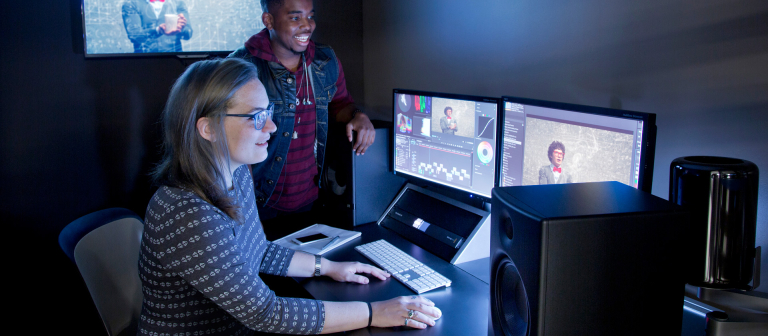 Earn certification in Avid Media Composer 8.6
Atlanta, GA
1611 W. Peachtree St.
SCADFILM is pleased to announce a five-day Avid Media Composer certification course led by Tobias Yoshimura, whose production credits include "Saturday Night Live," "The Amazing Race" and A&E Network's "Criss Angel Mindfreak." SCADFILM is the first institution to certify in Avid Media Composer version 8.6.
Incorporating two certified courses — MC101 Editing Essentials and MC110 Effects Essentials — this in-depth class provides the initial foundation for Media Composer user certification, including training in professional editing for news and documentary, commercial spots and scripted narrative films. Gain the essential skills you need to start a basic project, assemble the story, output to web, create complex motion paths from basic templates and discover custom transition effects that are easily accessible from the Avid interface.
This class is open to the public. Tickets, available online, are $2,050 and include the price of textbooks and lunch each day of the course.
Contact SCADFILM at scadfilm@scad.edu for more information.