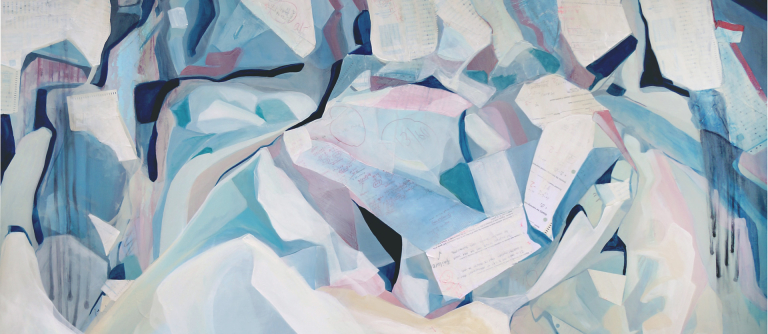 Marea Haslett exhibition: 'Allostasis'
TULA Arts Center
75 Bennett Street NW, Suite B1
SCAD presents "Allostasis," an M.F.A. exhibition by painting student Marea Haslett that investigates how crises and memories of specific events affect concepts of self. Recycling perceived memories and old ideologies through the broader lens of present sensibilities leads to allostasis, or the body's effort to regain homeostasis in its response to stress.
Born in Birmingham, Alabama, Haslett earned a Bachelor of Science degree in art education from the University of North Georgia in 1996 and has taught in schools nationwide for nearly 20 years. She enjoys the mental process of painting, sculpting and writing, and she strives to help students discover personal success through the arts leadership she provides at the school and at the district and state levels.
Reception: Saturday, July 30, 2016, 6–8 p.m.
Gallery hours: Tuesday–Saturday, 11 a.m. to 5 p.m.
The exhibition and reception, sponsored by the SCAD painting department, are free and open to the public. Free parking is available.
For more information, visit Haslett's website.