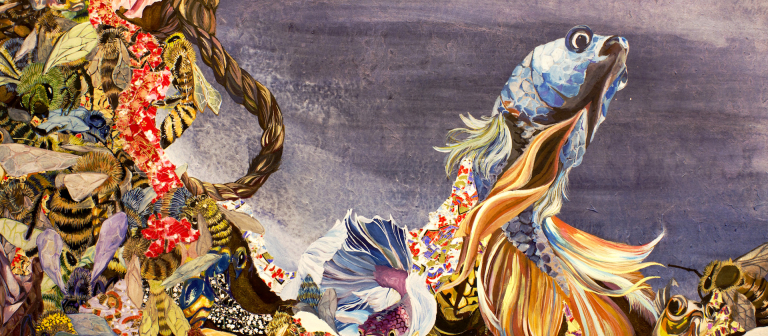 Exhibition: 'What You See is What You Want to See'
Atlanta, GA
1600 Peachtree St.
SCAD presents "What You See is What You Want to See," an M.F.A. painting thesis exhibition by Jaeyoun Shin. Shin incorporates watercolor, acrylic, Asian paper collage and other media to portray the fragility, sensitivity and complexity of memories, emotions and thoughts expressed in her artwork. Collectively, the paintings are interconnected mindscapes that challenge the idea of personal identity and emotion.
The exhibition includes five works, each describing different boundaries of safe and unsafe environments and various sensations of vulnerability. Each work intends to transform spaces and objects from the familiar to the unfamiliar, inviting multifarious perceptions by viewers.
Shin was born in Seoul, South Korea. She utilizes various mixed media — such as painting, drawing, collage and printmaking — related to ideas of personal identity inspired by her experience as a foreigner in the United States. Her art has been exhibited in India, Korea and the United States.
For more information, visit jaeyounshinart.com.
Reception: Thursday, May 26, 6–8 p.m.
Gallery hours:
Monday–Friday: 8:30 a.m. to 5:30 p.m.
The exhibition and reception are free and open to the public.