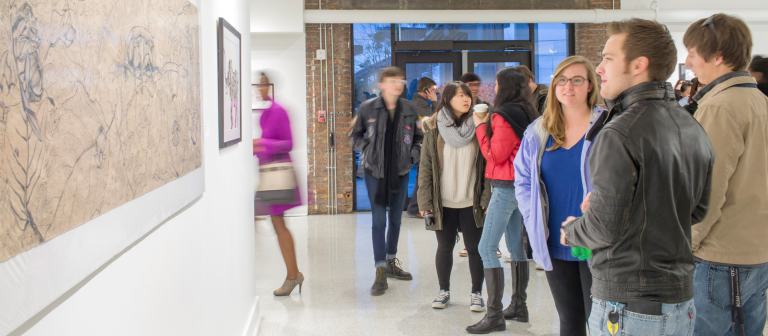 Enjoy student art at 'Drawing Works' exhibition
Savannah, GA
668 Indian St.
Tour a collection of drawings produced by SCAD students at this annual exhibition. The juried event kicks off with a lecture, "Friend or Foe," by Michael Scoggins (M.F.A. painting), 5–6 p.m., Friday, Feb. 26, 2016. A reception and award ceremony follows the talk, 6–8 p.m.
The exhibition runs for two weeks. Drawings in a variety of media and sizes will be displayed. Gallery hours are 9 a.m. to 5 p.m., Monday–Friday.
Sponsored by the School of Foundation Studies, the drawing minor and the SCAD exhibitions department, "Drawing Works" highlights drawing as a fundamental language in all creative fields.
This event is free and open to the public.