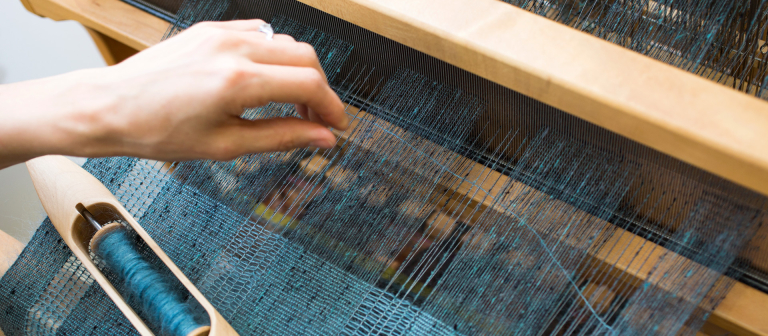 Peruse the latest student work at Fibers Open Studio
Savannah, GA
212 W. Taylor St.
Enjoy refreshments as you browse outstanding student work on display and take part in a variety of demonstrations throughout the building.
The SCAD fibers department is the nation's largest, with a comprehensive curriculum and large, inspiring facilities stocked with state-of-the-art tools and resources. Alumni go on to land jobs with leading companies, such as Urban Outfitters, Lilly Pulitzer, Anthropologie and more.
This event, hosted by the SCAD fibers department, is free and open to the public.
Call 912.525.4130 for more information.
Presented as part of deFINE ART 2016, which takes place Tuesday, Feb. 16 through Friday, Feb. 19, 2016.
All deFINE ART lectures, receptions and events are free and open to the public.