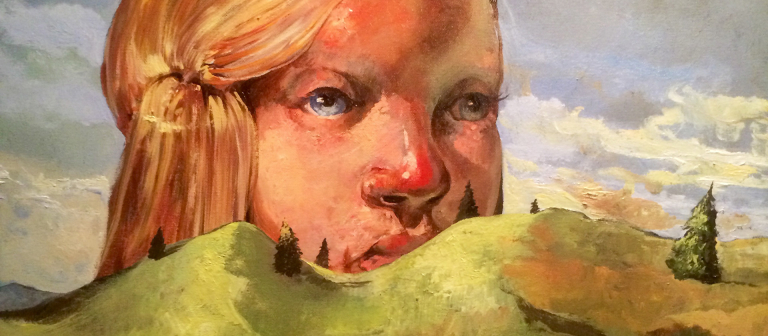 Reception for Kent Knowles exhibition: 'Wayward'
Savannah, GA
320 E. Liberty St.
Join us for a reception celebrating "Wayward," the inaugural exhibition of a new body of paintings and sculptures by Kent Knowles that, together, will envelop the viewer in an environment of fantastical imagery. His colorful, large-scale paintings are positioned in an ambiguous space between allegory and personal symbolism, as he adopts myths for the sake of personal expression and narrative.
Knowles draws from the influence of Thomas Hart Benton, Stanley Spencer and Paula Rego for his figurative works. As with these earlier painters, Knowles' compositions are often dominated by robust human figures who morph or de-emphasize the space they occupy. Knowles takes this to an extreme in "Wayward" — on view Monday, Feb. 15 through Sunday, June 12, 2016 — and the women he portrays diminish their surroundings in unsettling ways. Their inability to coexist within their environment creates a sense of awkward tension and restlessness in this new series.
Knowles is a SCAD alumnus (B.F.A. painting) and SCAD Atlanta associate dean of fine arts and foundation studies.
This exhibition is curated by Amanda York, SCAD assistant curator of exhibitions.
Gallery hours:
Monday–Friday, 9 a.m. to 5:30 p.m.
Saturday, 10 a.m. to 5 p.m.
Sunday, 1–4 p.m.
The reception and exhibition are free and open to the public.
Presented as part of deFINE ART 2016, which takes place Tuesday, Feb. 16 through Friday, Feb. 19, 2016.
All deFINE ART lectures, exhibitions, receptions and events are free and open to the public.