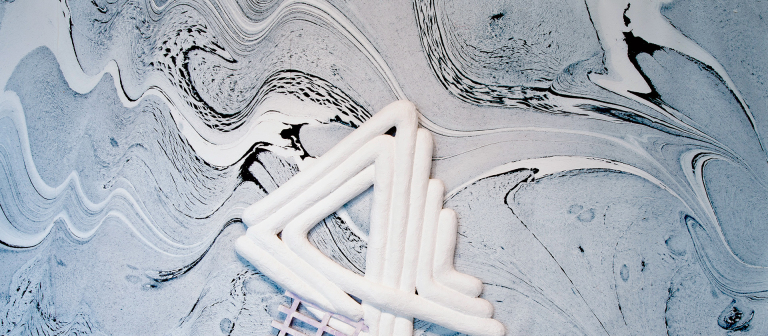 Lauren Clay exhibition: 'Sushumna'
Savannah, GA
320 E. Liberty St.
SCAD presents "Sushumna," an exhibition by alumna Lauren Clay (B.F.A. painting) that explores spatial and sculptural qualities of paper.
The title is a yoga and meditation term that refers to the channeling of energy in order to achieve a joyful state of mind and reflects the New York City-based artist's spiritual and philosophical interests.
"Sushumna" employs a variety of paper art and decorative painting techniques including papier-mâché, faux wood grain and marbleized paper to create a playful environment that exhibits Clay's interest in melding painting and sculptural forms. This commissioned, custom handmade wallpaper, utilizes painting and printmaking techniques as the artist's renderings are magnified via a high-resolution scanner and then printed onto large vinyl sheets.
Clay's sense of scale, texture and color references iconic male abstract artists as a means of investigating the role of women within the larger context of art history. For example, several of the paper pulp works are based on Frank Stella paintings, and the small sculptures in the front of the gallery are based on David Smith's "Cubi" sculpture series. Her manipulation of scale, color and materials suffuses humor into, and gently subverts the power and authority of, the originals. In doing so, Clay visually prompts questions about gender, re-appropriation and authenticity in contemporary art.
The exhibition is curated by Alexandra Sachs, SCAD curator of exhibitions.
Reception: Thursday, Jan. 14, 2016, 6–7:30 p.m.
Gallery hours:
Monday–Friday, 9 a.m. to 5:30 p.m.
Saturday, 10 a.m. to 5 p.m.
Sunday, 1–4 p.m.
The reception and exhibition are free and open to the public.