Event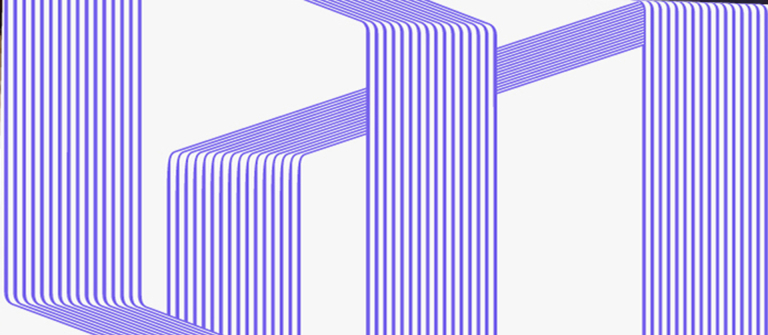 'Linear Abstraction'
Savannah, GA
201 E. Broughton St.
SCAD presents "Linear Abstraction," an exhibition featuring artists Rana Begum, Walead Beshty, Marco Breuer, Michelle Grabner, Terry Haggerty, John Houck, Matt Mignanelli, Phillip Stearns, Russell Tyler, Rafael Vega and Rebecca Ward.
The line is sometimes thought of as the shortest distance between two points. "Linear Abstraction" presents a stylistically diverse group of 11 contemporary artists who share a common approach to their work through the use of sharp edged, linear or geometric forms. The artists in the exhibition are linked by their creative exploration of surface, pattern and structure, as well as the expressive power of the line. This exhibition seeks to broaden the context in which line and abstraction is interpreted with a focus on the artist's exploration of the linear. From the innovative "glitch" work of Phillip Stearns, where the lines seem haphazard and arbitrary, to the precise installations of Rana Begum and Terry Haggerty, "Linear Abstraction" offers varying perspectives and interpretations of the line.
The exhibition presents more than 30 works, including Rana Begum's neon-colored aluminum assemblage sculpture; a large-scale commissioned wall installation by Terry Haggerty; silverpoint drawing and digital photography by Michelle Grabner; and geometric compositions in oil on canvas by Rebecca Ward and Russell Tyler. It also features manipulated chromogenic paper photographs by Marco Breuer; enamel on canvas works by Matt Mignanelli; a large-format color photogram by Walead Beshty; creased photographic paper prints by John Houck; and acrylic on panel paintings by Rafael Vega. Through a broad range of media, "Linear Abstraction" examines the legacy and history of abstraction into the 21st century. 
The exhibition is co-curated by Alexandra Sachs, SCAD curator, and Aaron Levi Garvey, SCAD assistant curator.
Presented as part of the deFINE ART 2015 program, Feb. 17-19
Reception: Wednesday, Feb. 18, 7:30-8:30 p.m., with artists Rebecca Ward and Matt Mignanelli present
Gallery hours:
Monday-Friday, 10 a.m. to 6 p.m.
Saturday, noon to 5 p.m.
Closed Sunday
The exhibition and reception are free and open to the public.