Press Release
/
Feb. 3
SCAD announces line-up for 2016 aTVfest in Atlanta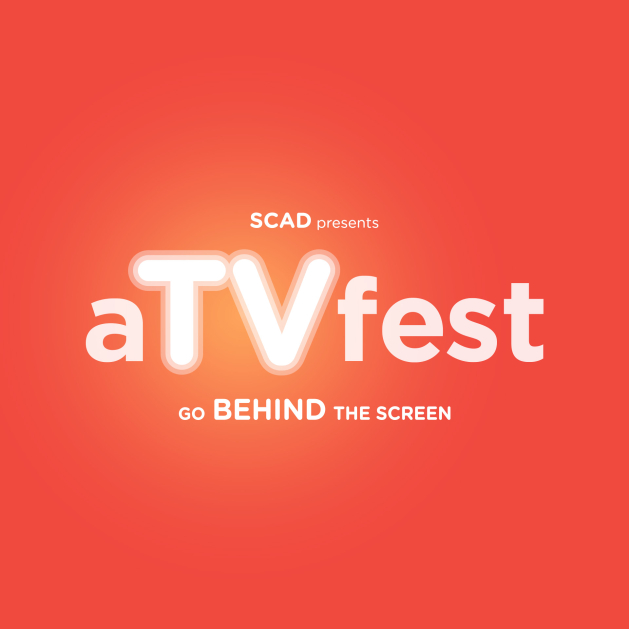 SAVANNAH, Georgia —
The Savannah College of Art and Design (SCAD) announced today its lineup for the fourth annual aTVfest, drawing in industry-leading producers, directors, writers and actors to SCAD venues in Atlanta's thriving midtown.
The festival celebrates preeminent television and media productions and will be held Thursday, Feb. 4 through Sunday, Feb. 7 at several SCAD Atlanta locations, including SCADshow, the Digital Media Center and the main SCAD Atlanta campus at 1600 Peachtree St.
SCAD is hosting premiere screenings and panels covering iconic television comedies, dramas and animation features including A&E's "Bates Motel;" ABC's "American Crime," "The Catch," "How to Get Away with Murder" and "Grey's Anatomy;" Comedy Central's "Futurama" and "Idiotsitter;" FOX's "Brooklyn Nine-Nine," "Family Guy," "Gotham," "New Girl" and "Sleepy Hollow;" HBO's "Banshee;" and documentaries "Class Divide" and "Mavis;" HGTV's "Ellen's Design Challenge;" Hulu's "The Path;" Lifetime's "Devious Maids" and NBC's "Grimm." Mindy Kaling of Hulu's "The Mindy Project" will once again return with her writing team. Kaling will screen an episode of her show and will participate in an insightful panel discussion immediately following.
Industry discussions aim to offer valuable insight into the world of agents, managers, casting, comedy, integration, pitches, production partnership, programming placement, reality television, postproduction, visual effects and the convergence of digital media and television.
An integral part of aTVfest is premiering SCAD student work alongside their professional counterparts. A juried showcase will include dramas, comedies, web productions and more from SCAD's school of digital media.
The current line-up is available at atvfest.com.
About aTVfest
Hosted by SCAD, aTVfest is an international event where attendees discover the latest in design, creativity and innovation in television and media production. Join working professionals from all spheres of content production for exclusive panel discussions and workshops. Delve into the latest trends in broadcast, cable, Web, social media and advertising, with the best work showcased for review. Connect and network with the brightest stars in television at award presentations, screenings, premieres and exclusive receptions.
Last year's aTVfest was attended by more than 6,000 people and honored Terrence Howard with the Spotlight Award; Timothy Hutton with the Icon Award and the students of How To Get Away with Murder with the Rising Star Award.
Visit atvfest.com for a complete list of films and screening locations or follow the festival on facebook.com/atvfest and on Twitter @atvfest and use the hashtag #aTVfest.
About SCAD
The Savannah College of Art and Design is a private, nonprofit, accredited institution offering more than 100 academic degree programs in 42 majors across its locations in Atlanta and Savannah, Georgia; Hong Kong; Lacoste, France; and online via SCAD eLearning. SCAD enrolls more than 12,000 undergraduate and graduate students from more than 100 countries. The innovative SCAD curriculum is enhanced by advanced professional-level technology, equipment and learning resources, as well as opportunities for internships, professional certifications and collaborative projects with corporate partners.
In 2015, the prestigious Red Dot Design Rankings placed SCAD in the top four universities in the Americas and Europe. Career preparation is woven into every fiber of the university, resulting in a superior alumni placement rate. In a survey of Spring 2014 SCAD graduates, 97 percent of respondents reported being employed, pursuing further education for both within 10 months of graduation.
For more information, visit the official SCAD blog.
Media Contacts
Steven Wilson/Jeffrey Chassen
BWR Public Relations
Steven.wilson@bwr-pr.com/Jeffrey.chassen@bwr-pr.com
Ally Hughes
Director of University Communications
Savannah College of Art and Design
912.525.4881