Press Release
/
Feb. 23, 2015
SCAD extends the campus experience through virtual reality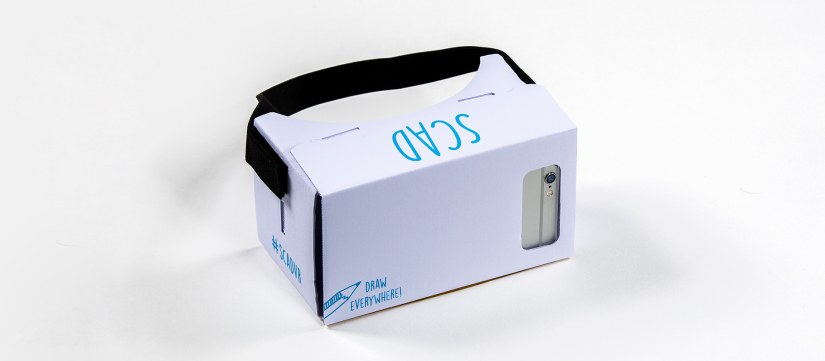 SAVANNAH, Georgia —
The Savannah College of Art and Design (SCAD) is launching an innovative virtual reality program this week to engage thousands of prospective and current students, offering experiences otherwise out of reach.
After assembling cardboard headsets provided by SCAD, students can use their smartphones to journey through the university's diverse locations including Atlanta and Savannah, Georgia, Lacoste, France and Hong Kong without taking a single step. Leveraging the custom tour experience created with YouVisit's platform, prospective students can move through inspiring academic facilities and see the unique characteristics of each program and location.
SCAD will take virtual reality further by creating spherical videos that showcase the university's top events, galleries and exhibitions. Video content will allow students to see, hear and experience these locations in 360 degrees, using the smartphone's internal sensors to create unique perspectives for each user.
Beyond an admissions effort, SCAD will use video, tours and VR headsets to bind SCAD's four campuses and eLearning programs closer together — allowing students to fully immerse themselves into SCAD events even if they cannot attend them in-person, creating new educational opportunities.
By delivering custom VR headsets along with premium content, SCAD is the first university to provide a truly comprehensive VR experience to a broad audience. Collaborating its real world resources with digital outreach, SCAD aligns itself with relevant trends and needs of top industries throughout the world by giving students an edge on technological literacy.
SCAD: The University for Creative Careers
The Savannah College of Art and Design is a private, nonprofit, accredited institution conferring bachelor's and master's degrees at distinctive locations to prepare talented students for professional careers. SCAD offers degrees in more than 40 majors, as well as minors in more than 60 disciplines. With over 29,000 alumni worldwide, SCAD demonstrates an exceptional education and unparalleled career preparation.
At locations in Savannah and Atlanta, Georgia; in Hong Kong; in Lacoste, France; and online through SCAD eLearning, the diverse student body consists of nearly 12,000 students, from across the United States and more than 100 countries. SCAD's innovative curriculum is enhanced by advanced, professional-level technology, equipment and learning resources. The university, students, faculty and alumni have garnered acclaim from respected organizations and publications worldwide including Time, Vogue Magazine and U.S. News & World Report.
For more information, visit the official SCAD blog.
Contact
For more information, contact:
Holly Elliott
Public Relations Manager
912.525.5236