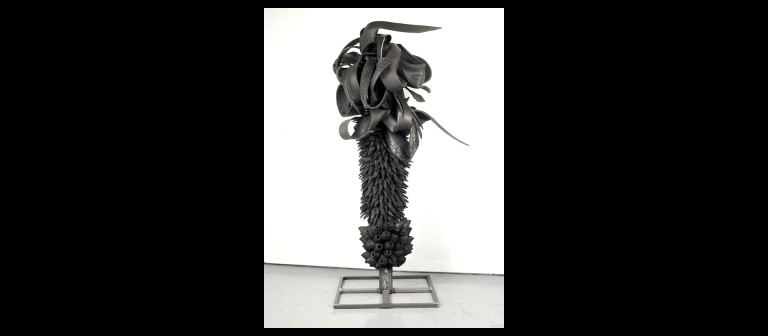 Reception for Chakaia Booker exhibition: "Hybrid"
Savannah, GA
601 Turner Blvd.
"Hybrid" is a selection of wall-mounted and freestanding sculptures by Chakaia Booker. This exhibition highlights Booker's focused explorations of the metaphorical associations and formal manipulations of the rubber tire. Like the interwoven segments of her sculptures, Booker's practice manifests kaleidoscopic social, political and cultural meaning in pieces that span dualities, from the universal to the personal, the global to the local, the natural to the industrial. "Hybrid" reveals Booker's ability to connect the historical lineage of textile, decoration, craft, and modern and feminist art within a refined yet dynamic artistic vocabulary.
The exhibition and reception are free with SCAD Museum of Art admission.