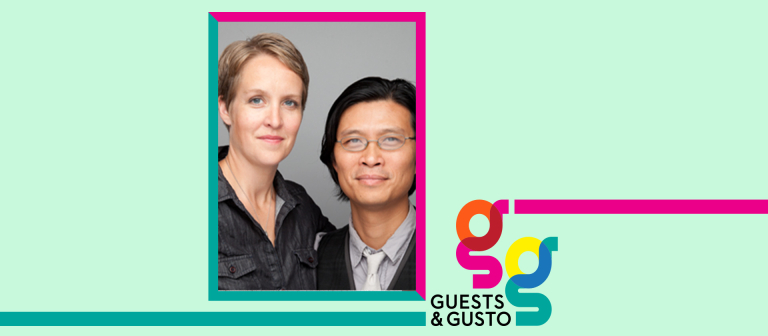 Practice purposeful design across platforms with Libby and Patrick Castro on 'Guests and Gusto'
Co-founder of LP/ws Design Studios, Libby Castro (M.Arch; B.F.A., architecture, 1996) creates branded environments across typologies, informed by her architectural background. Co-founder Patrick Castro leads creative communication development, ensuring the consistent delivery of beautiful, purposeful, and highly functional design across an ever-expanding range of mediums and platforms. The Castros have also recently joined Workshop Architects as interior design director and creative director. In this Guests and Gusto, hear more about their work employing the power of storytelling. Follow them on Instagram @lpwsstudios and @workshopmke.
About 'Guests and Gusto'
Tune in to the SCAD virtual series Guests and Gusto for conversations and content with leading cultural voices. Meet the creators and innovators remaking creative industries and get essential insight to guide your career in art, design, and entertainment.
This event is open to the public.
Sign up to find out more about events at SCAD Atlanta and SCAD Savannah.